Learn everything there is to know how we developed our new Anti-Âge Global night serum.
Why and how is such a serum developed at Yves Rocher?
Our formula makers wanted to create an innovative product that expertly finds a balance between a formula with high organoleptic and sensorial qualities, a premium image and a highly effective formula.
After 5 years of research dedicated to the Botanical Bud Nectar and 3 years of development on this innovation: we have created the first Anti-Âge Global night serum: The Bi-Phased Night Recovery Concentrate.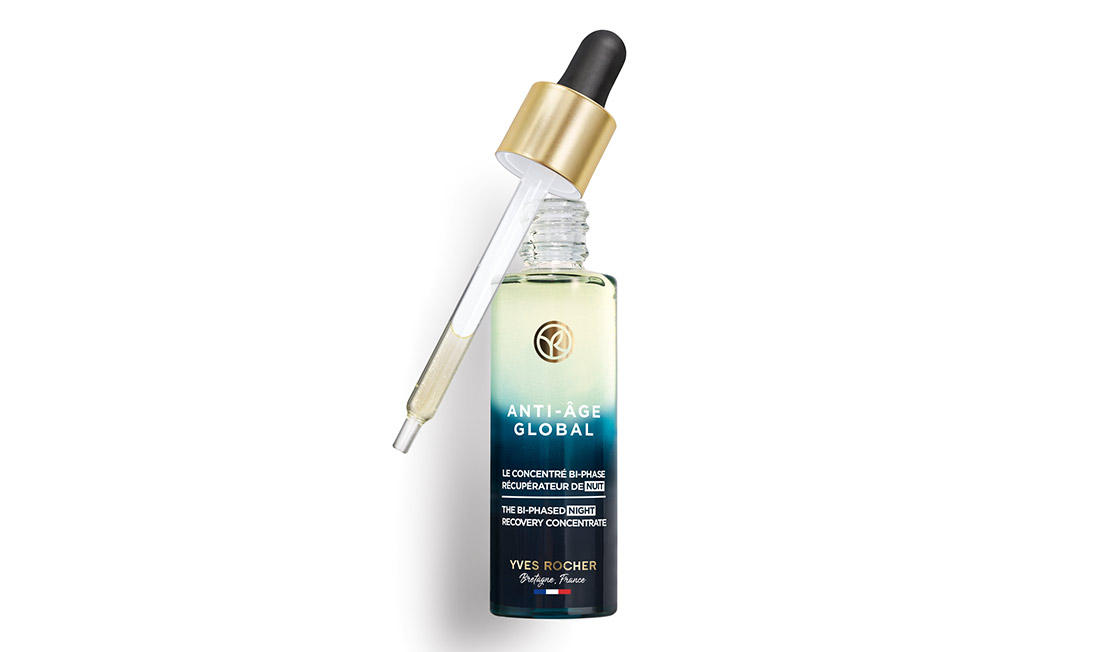 A unique bi-phased formula
Its innovative texture is made up of a natural hyaluronic acid gel, containing a double concentration of Bud Nectar (compared to the Supra Essence). It is combined with rice inositol and apple oligosaccharides for complete anti-aging effectiveness (benefits: day after day, in the morning, the complexion is luminous, features appear smoothed, wrinkles appear less visible. Skin is firmer, it looks regenerated and repaired*).
This gel is also composed of a golden phase, it contains precious jojoba, borage, grape seed and camelina oils, which, after shaking and applying the product, leaves a pleasant and comforting sensation on skin.
The oily phase is activated by finely mixing it within the hyaluronic acid gel, meaning this bi-phased texture provides a unique sensorial signature, with an enveloping texture that feels soft and light on skin.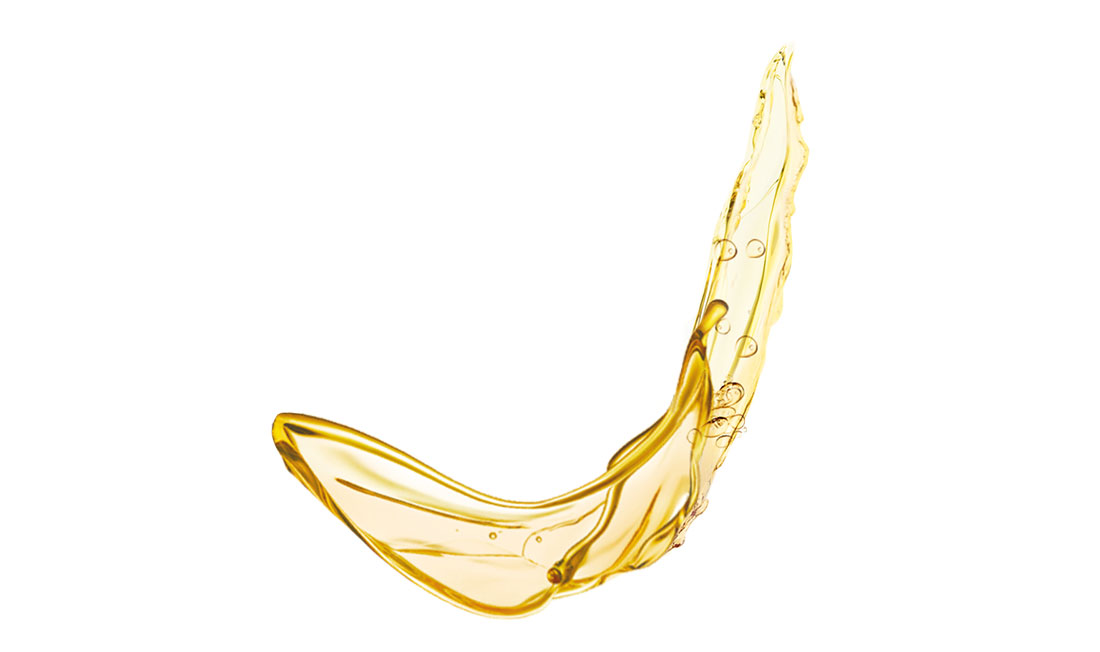 A better assimilation of the bud nectar
In addition to this highly sensorial sensation, our skin specialists have demonstrated that this bi-phased texture increases and improves the assimilation of our bud nectar by skin.
This means that the bi-phased formula isn't simply beautiful to look at and apply, but that it also, and above all, becomes a true vector in impregnating our ingredient into skin.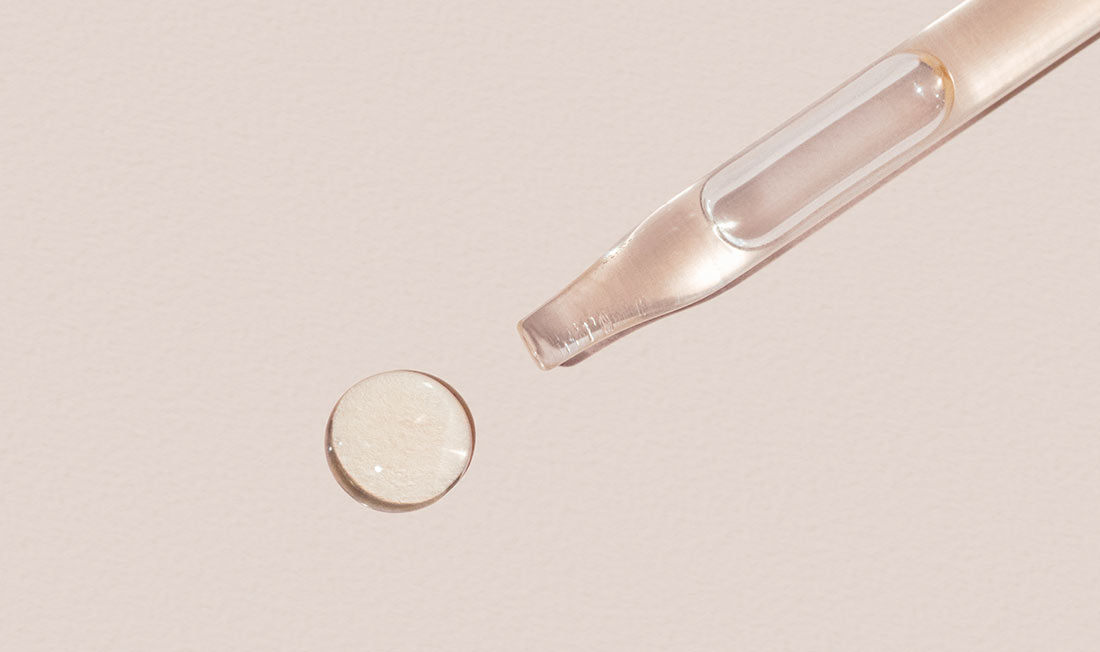 It's all about the ingredient
Our patented star ingredient in the Anti-Âge Global product line is the Lilac Bud Nectar, which our expert botanists and phytochemists have developed in our laboratories.
We have taken precious cells from a lilac bud, which boast exceptional renewal capacity within the plant. We then cultivated them through botanical biotechnology to multiply and concentrate the vital and energetic elements that give the bud its regenerating power, before making a powerful concentrate that fights signs of aging on the face. It's an exceptional process on which we have registered 3 patents in France.
For example, the lilac bud nectar has the extraordinary ability to work at the core of skin for an exceptional regeneration of its appearance within 72 hours**.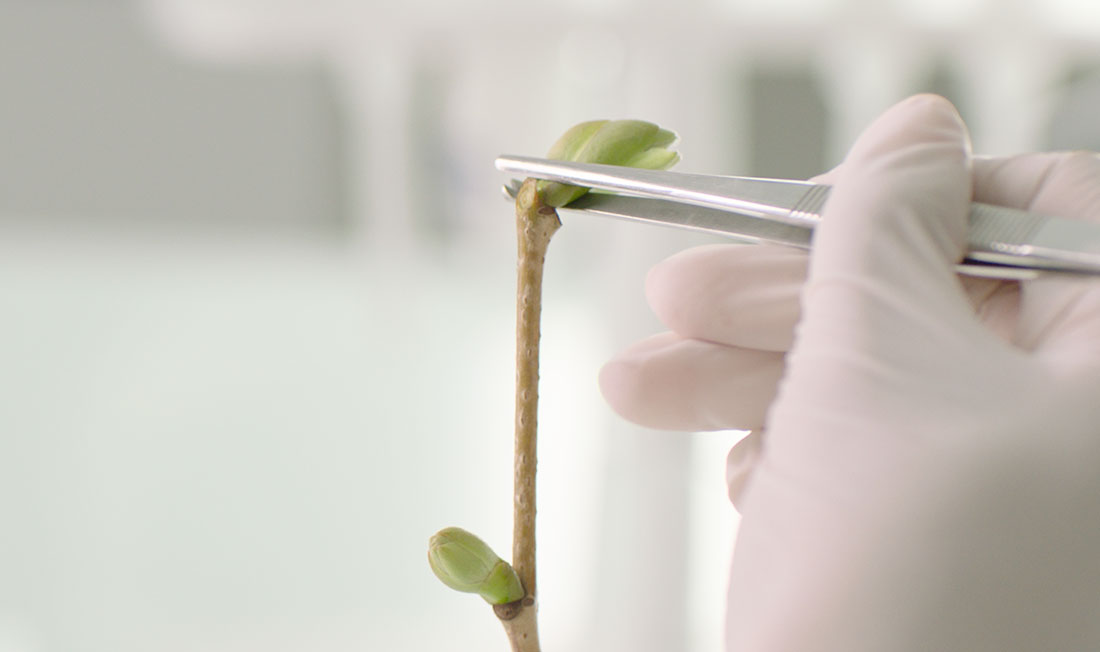 Anti-Age Global, a gem in Yves Rocher's anti-aging portfolio
Today, Anti-Age Global is the gem in Yves Rocher's anti-aging portfolio. A product line that brings together all our unique expertise and allows us to fight against all signs of aging in depth and beautify on the surface.
Our star serum is found at the heart of this line: the Anti-Aging Correcting Supra Essence, which will intensely renew the appearance of skin while brightening the complexion and fighting against all signs of aging.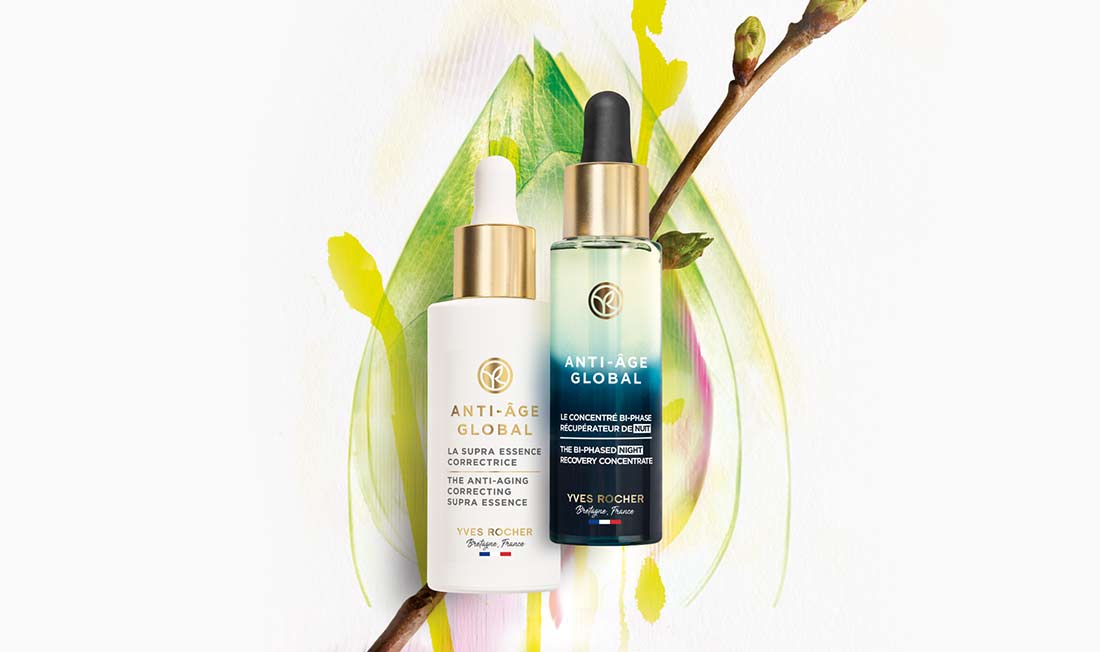 What next?
In 2021, in order to take it a step further and to develop the Anti-Age Global anti-aging expertise even more, we've decided to focus on a key time frame for skin regeneration: the sleep phase.
And yes, night-time is really THE time frame when cell multiplication is at its maximum, especially between 1 a.m. and 2 a.m. We call this chronobiology: it's a sort of cycle or even internal clock system that allows skin to reach its regeneration peak during sleep. This moment of high metabolic activity is also the time when ingredients can best penetrate skin.
We have therefore decided to concentrate our research efforts on this crucial moment, night-time, as it seems logical to offer a product that is highly concentrated in ingredients with a penetrating texture that can be applied in the evening. All this, of course, is to be able to offer a complete and expert care routine within Anti-Age Global.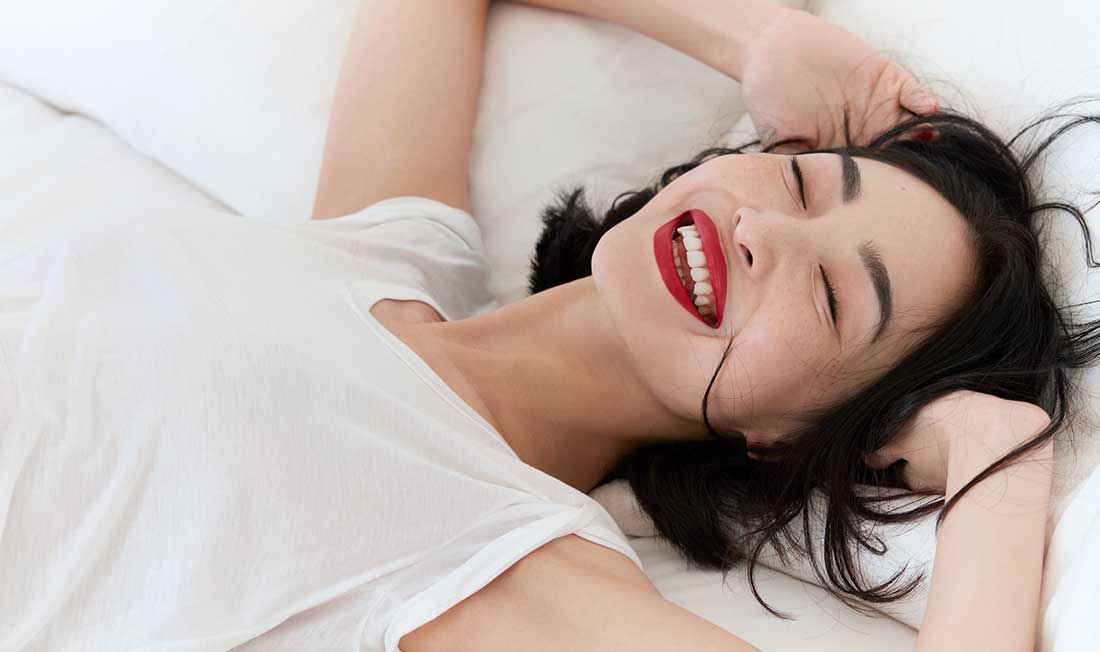 Exceptional results on skin
It took us almost 50 different tests before we found the final texture!
Our Bi-Phased Night Recovery Concentrate was subjected to CERCO tests (Center for Cosmetology Studies and Research).
We've received remarkable results from these product tests: of the 124 women who tested it, more than 80% of them found their skin to be less tired-looking and more beautiful upon waking up. Fine lines are smoothed, and skin is repaired*, 79% of them find that their complexion is more even.
Finally, the daily combination of the Anti-Aging Correcting Supra Essence and Bi-Phased Night Recovery Concentrate leads to an exceptional renewal of the appearance of skin within 72 hours**. It's the perfect everyday duo, both natural and expert, with tenfold anti-aging action day and night. 
Our essential duo that simply must be used together, integrate it into your daily skin care routine as soon as possible!
*In terms of hydration. **In vitro tests.