We are very proud to announce that our 9 Iconic Plants from La Gacilly, Brittany are now UEBT-Certified!
We are now the first French brand to receive this certification, and to have certified French ingredients. This is why this is great news for the brand, its consumers and Mother Nature.
What is the UEBT?
The UEBT (Union for Ethical BioTrade) is an International Non-Profit Organization that promotes the respectful sourcing of Natural Ingredients. The UEBT supports and verifies the sourcing commitments of businesses to ensure they contribute to a world in which both mankind and the biodiversity thrive.
In order to do this, the UEBT sets out good practices on how businesses and their suppliers source ingredients from biodiversity for the following sectors, amongst others : Beauty,  Food,  Natural Pharmaceuticals,  Flavors,  Fragrances,  Herbs and  Spices.
Yves Rocher has been a member of UEBT since 2020.
What does this mean for Yves Rocher?
At Yves Rocher, this commitment has been in place since 1999, notably through our 60 hectares of organic fields in Brittany grown using sustainable agricultural practices.
By becoming a member of UEBT in 2020, Yves Rocher joined companies committed to an ethical sourcing of ingredients from biodiversity.
In 2021, Yves Rocher therefore decides to take an additional step towards the protection of species and humans thanks to the UEBT certification of its Gacilian sectors. The 9 iconic plants of the brand are now UEBT-Certified; (1) Roman Chamomile (2) Chamomile (3) Cornflower (4) Calendula (5) Glacier Lettuce (6) Edulis (7) Nasturtium    (8) Mint (9) Arnica.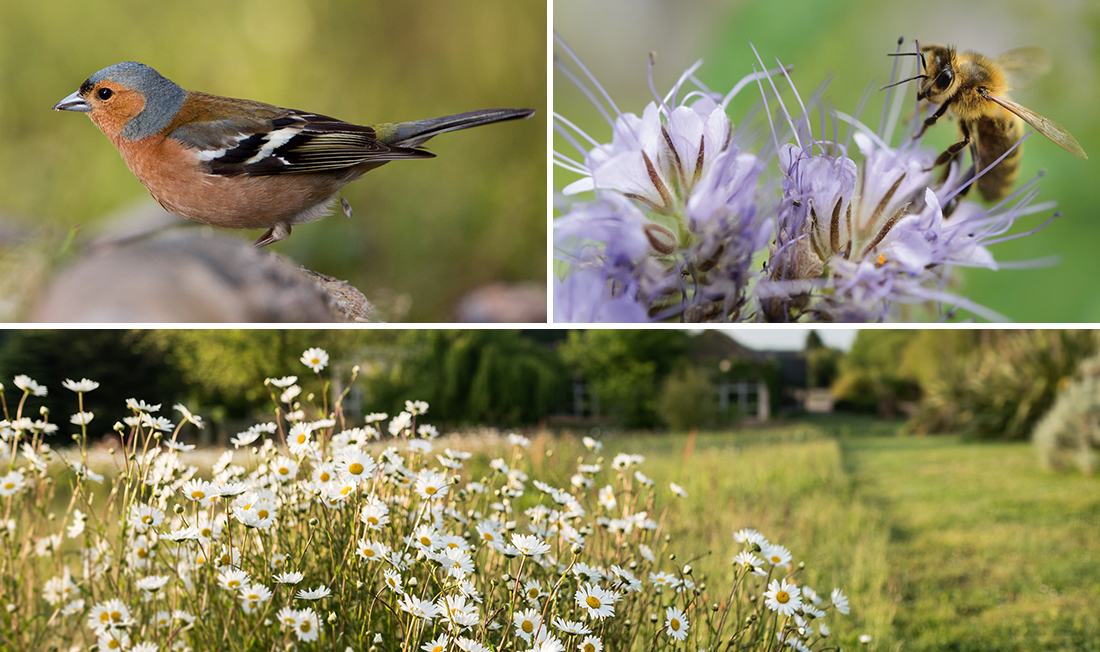 Our La Gacilly suppliers being certified is just the first step in our sustainable sourcing approach, as Yves Rocher aims to have its entire supply chain certified by 2023.
Working with the UEBT is a powerful way for Yves Rocher to prove its commitment to its consumers, governments and other stakeholders in the supply chain.
What does UEBT Ingredient Certification mean?
UEBT Certification ensures that an ingredient is sourced with respect for people and biodiversity.  Certification applies to a specific ingredient.  Certification is granted once independent audits verify compliance with the criteria of the UEBT Ethical BioCommerce Standard which is based on the following 7 principles:
1. Conservation of BioDiversity
2. Sustainable use of BioDiversity
3. Fair and Equitable sharing of benefits when using BioDiversity
4. Socio-Economic Sustainability (production, financial & market mgmt)
5. Compliance with National and International Legislation
6. Respect for the Rights of Stakeholders involved in the BioTrade industry
7. Transparency on Land Tenure, Exploitation Rights and Access to Natural Resources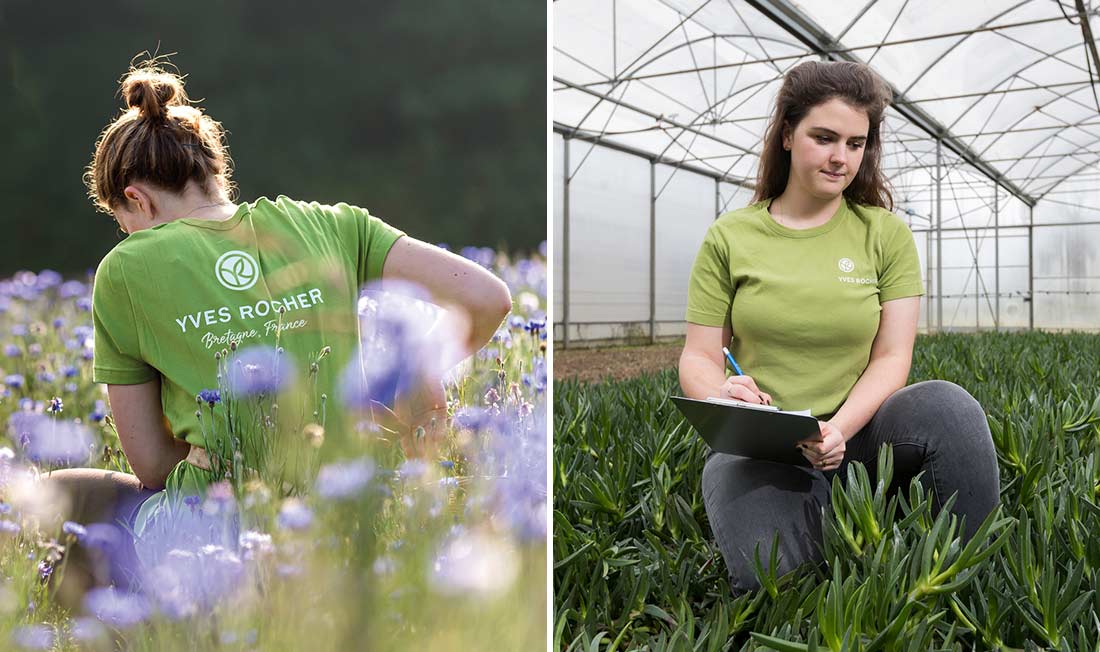 What is the difference between the UEBT and the Organic Certification?
The UEBT and the Organic Farming Certifications are two different, but complementary, labels.
While the Ethical Biotrade Standard requires certain practices that respect the BioDiversity, such as protecting forests, endangered species and pollinators, enriching natural ecosystems and reducing pesticides, the UEBT standards also advocate for human and social respect in a more global sourcing context. The UEBT principles particularly focus on workers' rights, protecting the rights of local communities, sharing the benefits when using resources from biodiversity, etc.