We all dream of an ultra-natural, lightweight foundation that won't dry out our skin. With our new Pure Light Nude Foundation, it's a promise kept.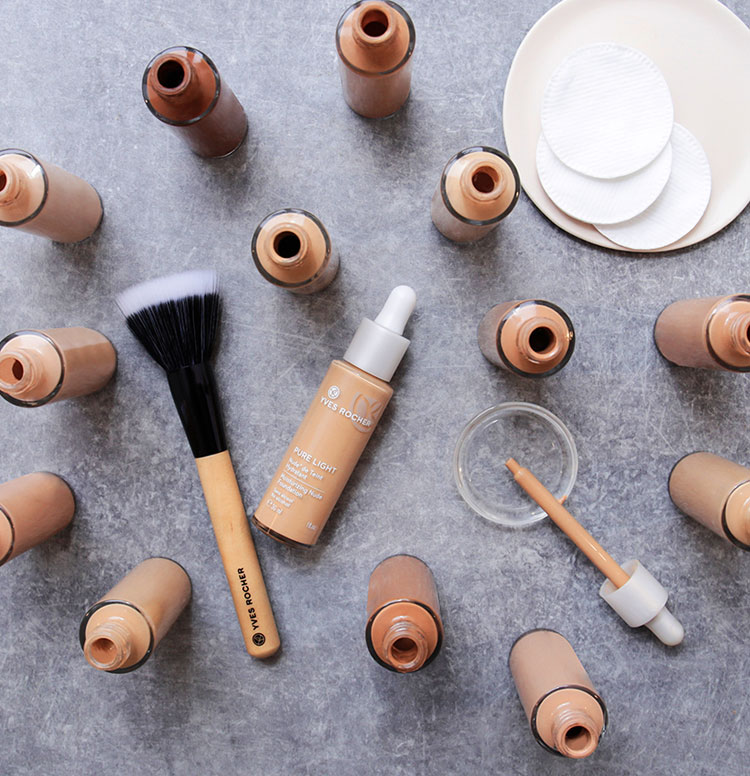 First of all, we adore its ultra-fluid texture, which leaves a barely-there sensation on skin, and its dropper, which offers just the right amount of product for a flawless nude complexion!
What's in the formula?
- Edulis cellular water, known for its strong moisturizing power.
- 96% to 99% of natural ingredients depending on the foundation, the rest contributes to the stability and feel of the formula.
- Alcohol free, paraben free and silicone free.
The perfect recipe, which combines the absolute lightness of a nude foundation with the moisturizing power of a skincare product.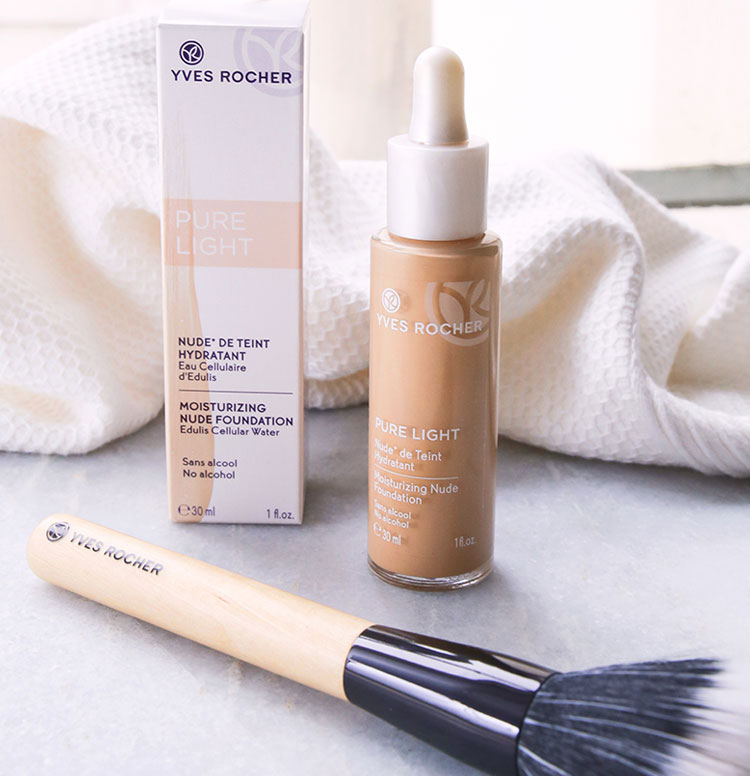 How to use it:
1.Thanks to the dropper, apply the right amount of product directly onto your face or onto the back of your hand, then work the texture with your finger or the Nude Foundation Brush no. 04 to spread the product evenly and create a perfectly smooth skin texture.
2. Always apply the product from the center of the face outwards, make sure to blend it properly all the way down to your neck and neckline. This will prevent harsh lines!
3. Repeat the process until you achieve the level of coverage you want.
The results are in: 6 hours after applying the Nude Foundation, your skin is still moisturized*.
*Effectiveness test carried out on 12 people
So, are you tempted by our new Pure Light Nude Foundation and its ingenious dropper?