Your Christmas Gift Guide 2020
With the Holidays fast approaching, we're sure you're already preparing for the biggest date on the calendar – also known as December 25th! But because Santa gets a lot of gift requests at this time of year, we've volunteered to lend him a helping hand and spread some holiday cheer in the gifting department. Beautiful gifts don't have to be grand in scale either. In fact, the prettiest presents are often found in mini packages, which is where our stocking stuffer ideas for women come in. From hair care to hand creams, here are some finishing touches to sprinkle their stockings with a little extra sparkle, just in time for Christmas Day…
Affordable, colorful and kind to the nails, if you're looking for makeup stocking stuffers of the eco-friendly variety, our 'Go Green' nail polishes are sure to lend a naturally festive touch. Available in not one, not two, but 32 fashionable shades, each bottle is enriched with natural bamboo extract for an easy quick-drying application. Packed with bio-sourced ingredients like coconut oil, these non-toxic nail polishes leave a natural glossy shine that lasts for up to 10 days. Simply apply a single coat for full nail coverage and instant color vibrancy. And at just $9 per 5ml bottle, why not treat your sister, niece and even your best female colleagues to a little drop of plant-powered color this Christmas. This is the perfect sustainable stocking treat to let them reveal their glamorous side throughout the holiday season - and well into the new year!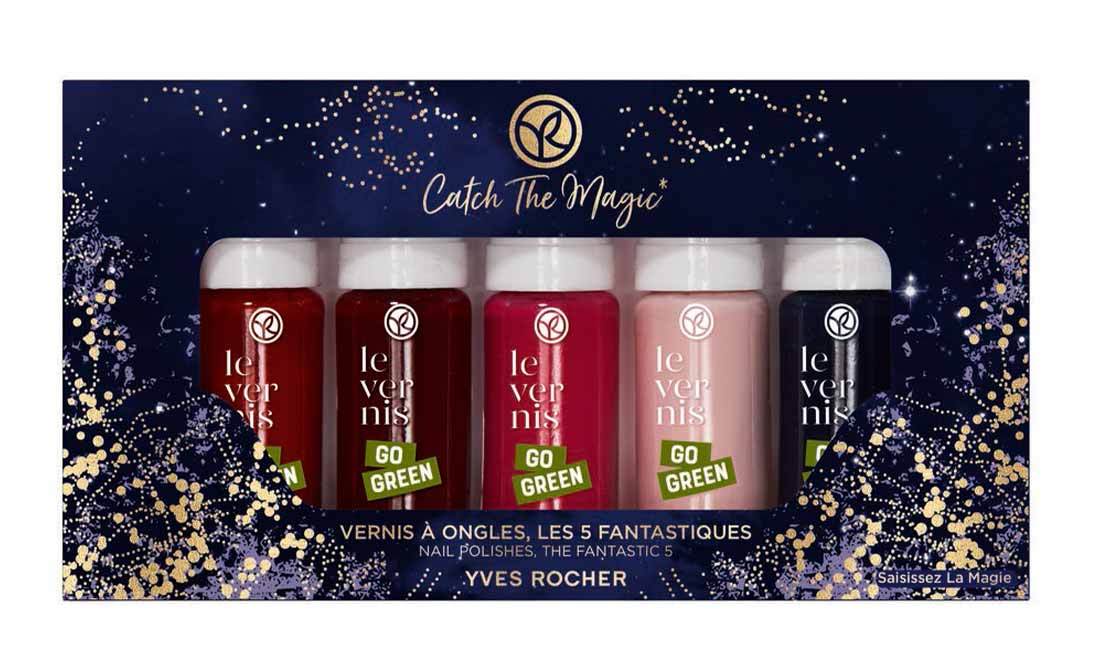 If like us you're shopping on a budget this year, you'll likely want to shop as smart as possible. Looking for beauty stocking stuffer ideas that not only look visually appealing but can be split into four separate gifts? This body care set includes four individual hand creams, each with its own delicate scent. Formulated with 95% natural origin ingredients, these hand creams offer intense moisturizing properties that pamper the skin from the very first application.
Available in coconut, vanilla, mango and olive fragrance and each one encased in its own limited edition packaging design, these botanical beauties are ideal for the gifting season. Whether they need a comforting cream to help combat dry skin after using a hand sanitizer or they never leave home without a winter moisturizer, help your loved ones keep their hands softer for longer. Paraben-free and tested by dermatologists, this must-have skincare set is sure to go down a treat with your favorite ladies once they discover what's inside their stocking!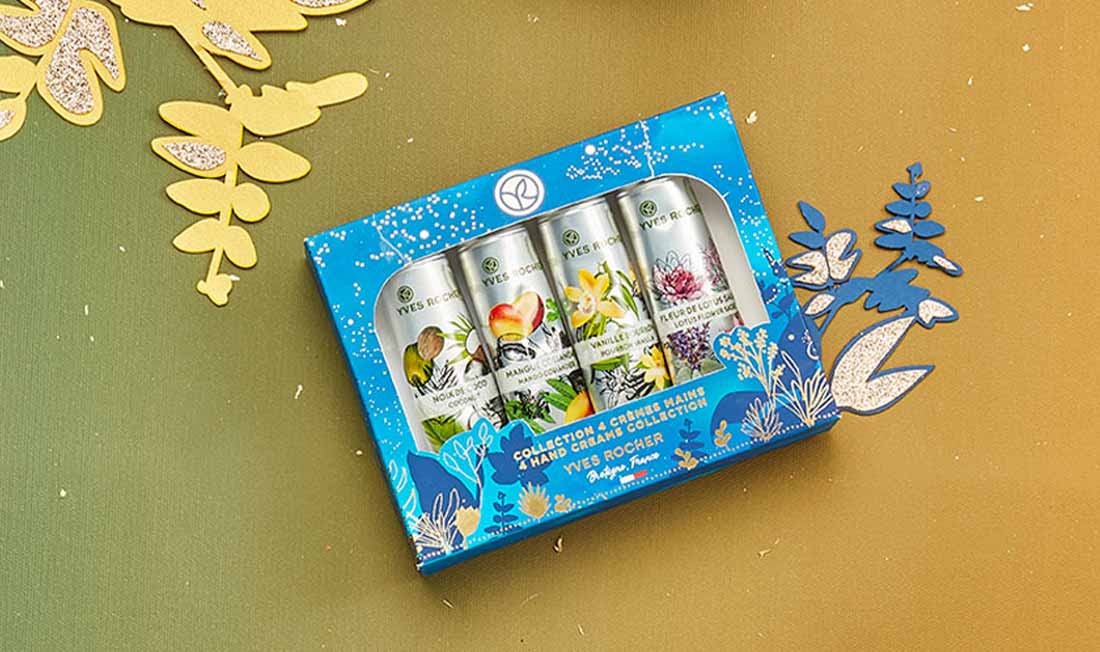 A Gift to Transform their Tresses: 3-in-1 Hair Care Box Set
Who doesn't love the look and feel of healthy hair? Self care is more important than ever this winter, so naturally this extends to making sure they have plenty of reparative products to top up their hair care routine. Whether you have a sister who likes to color her locks regularly or dad could use a little hair TLC, the beauty behind this gift is that there are three unisex products you can add as individual stocking fillers. Each product is packed with all-natural ingredients, made to solve a range of hair needs. Every healthy hair regimen starts with choosing the best botanical products, so this handy gift set caters for all with a scalp scrub, rinsing vinegar and a special hair balm.
Enriched with plant-powered ingredients to promote healthier hair and activate microcirculation, in combination with a scalp massage, our scalp scrub can be used by the whole family including ladies with color-treated hair. This is a must-have scrub for men and women who need a natural product for a healthy scalp and beautiful hair. For a long-lasting lustrous shine and weightless finish, our rinsing vinegar helps to revive color-treated hair, in terms of appearance. But this product can also be used on non-colored hair and all hair types, making it the perfect unisex gift idea. The best part? It has a fruity raspberry scent that captures the essence of the festive season. Our third and final hair hero in this box set comes in the form of a blissful botanical balm. Ideal for dry and damaged hair that requires a rich helping of moisture, this product offers intense replenishment and can be used to replace normal conditioner or as a leave-in treatment to help repair split ends and reduce hair breakage after showering.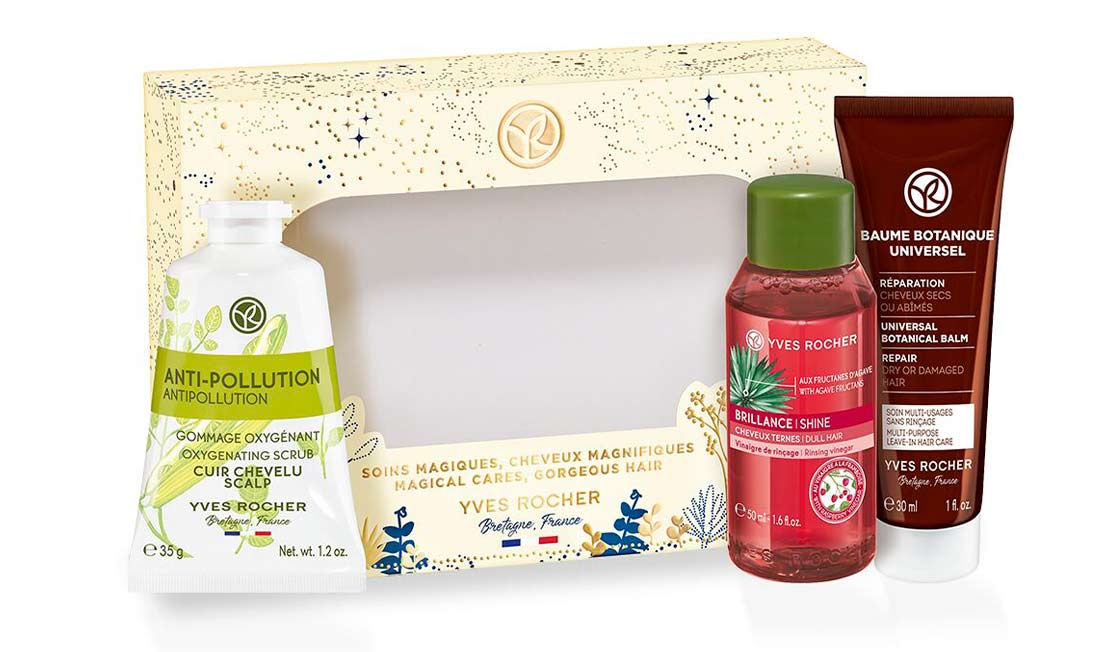 A Fruitful Holiday Gift: The Holiday Collection: Winter Apple and Midnight Berry
One of our favorite things about Christmas? Delightful fragrances that evoke memories and spark joy. If you're looking for beauty stocking stuffers of the scented variety, our limited edition Holiday collection features a handpicked selection of products in a choice of two festive scents: Winter Apples and Midnight Berries. Whether you're after a body scrub that's loaded with 97% natural origin ingredients, an indulgent shower gel to awaken their senses, or perhaps you already know mom would love a perfumed hand cream. Either way, this fruitful batch of Christmas-themed treats really do smell good enough to eat!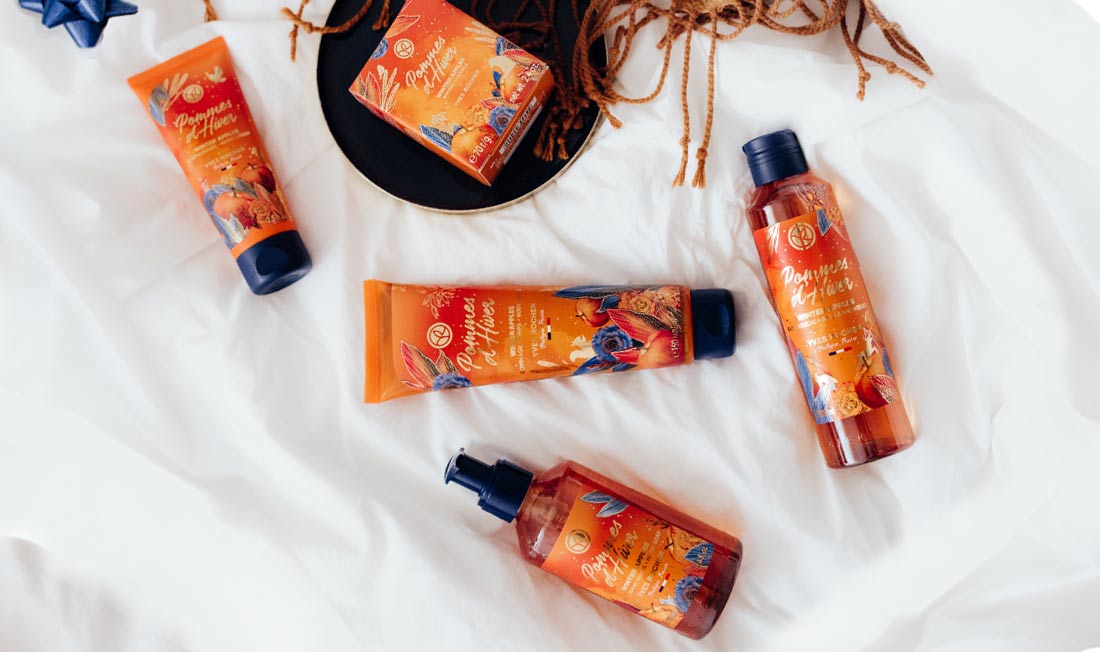 A Self Care Gift Sent with Love: Magical Shea Body Scrub and Lotion
The perfect stocking stuffer ideas go beyond candy canes and satsumas. And while we all love these festive traditions, 2020 deserves to see a Christmas celebration with all the trimmings! These moisturizing body care products are ready to help your loved ones enjoy a soothing self care pamper throughout the party season - and beyond. All wrapped up in eco-friendly tubes that showcase limited edition designs by Yves Rocher for the holidays, these ethically-sourced skincare treats also boast a delicious natural cocoa scent, just made for indulgent evening moments.
Whether you're looking to treat your special someone to a comforting body lotion they can apply after bathing, or a complete beauty overhaul is on the cards (we won't tell!) why not show family and friends you care with our super-nourishing Magical Shea range. Give them the gift of all-year-round beautiful skin and make sure you've got everyone ticked off Santa's nice list this year.