Facial treatment, luscious mouth and vertiginous look ... discover Lucia's beauty routine!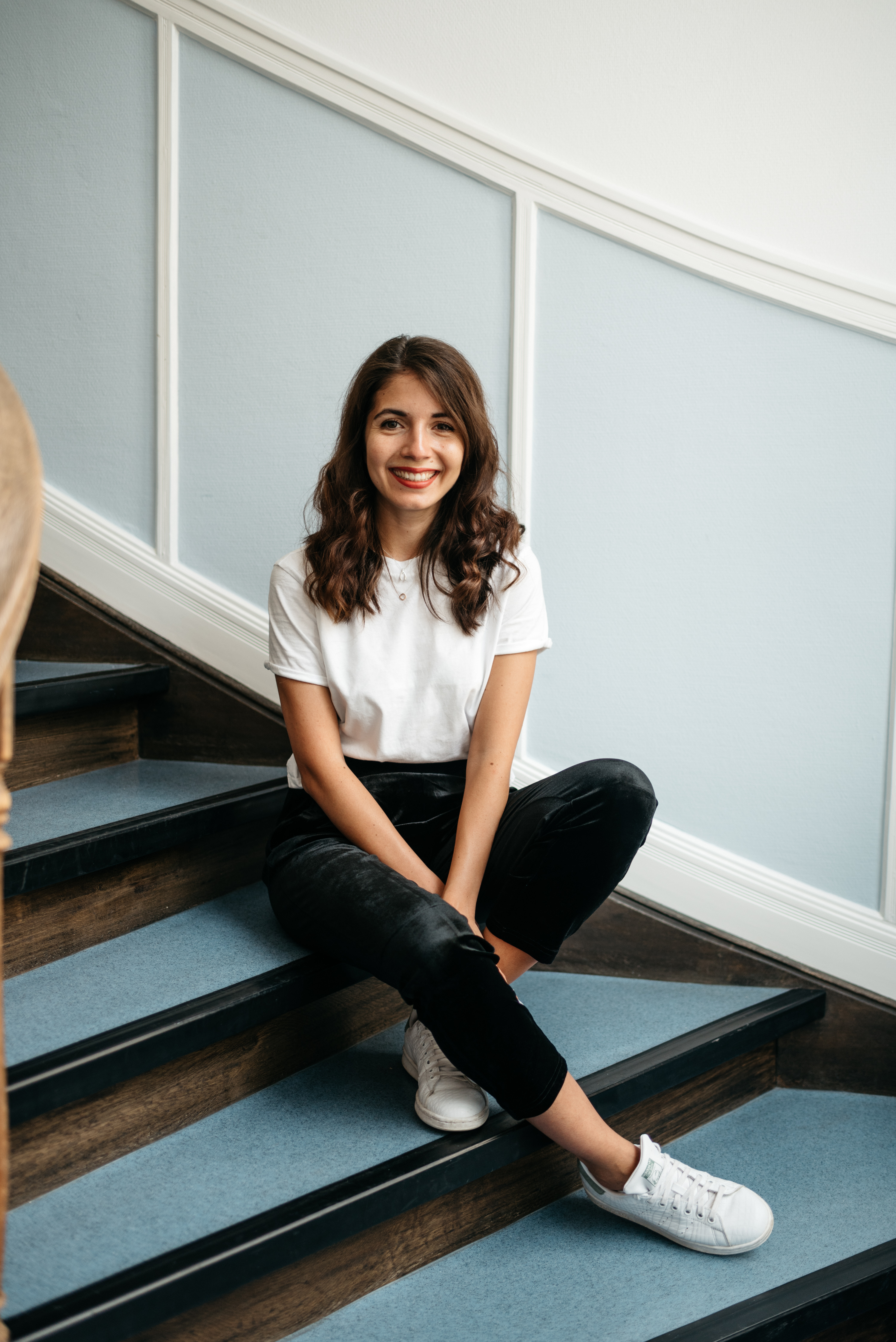 Every day  
My day starts with the right skin care routine and a make-up look which reflects my mood (and matches my outfit) As I tend to have an oily t-zone, I wash my face with lukewarm water and the Sebo Végétal Purifying Cleansing Gel. It frees the skin of excess sebum without drying it out.
Afterwards, I'm using one of my favorite products: the 48H Non-Stop Moisturizing Gel Cream. This lightly textured, liquid gel cream penetrates quickly, hydrates the skin intensively and comes without any colorant, mineral oil or parabens. 
From time to time I give an extra hydration boost to the contour of my eyes – the Anti-fatigue Moisturizing Fresh Gel is a real life-saver when it comes to fighting those dark circles that tend to appear after a long night out.
My beauty tips
Especially during summer I try to avoid foundations and only use some bronzing powder to warm up my complexion. I highly recommend the Bronzing powder duo which can be easily applied with a powder brush.
"On a bad day there's always lipstick" is my make-up mantra because I simply LOVE lipsticks!
My current favorites are from the Grand Rouge Mat collection. To have a longer lasting result, you can apply a matching lip liner and some fixing powder at the end. As my make-up look is all about the lips, I only use some mascara (ok, a lot of mascara actually ) and eye liner – my favorite products are the Vertigo Volume Mascara and the Vertige Felt Tip Liner.  That's it !   
"On a bad day, there's always lipstick"
Lucia, Social Media Manager in Stuttgart
What is your beauty mantra? We want to know: share it in the comment section below!