We can honestly say that oily skin is not the end of the world. There are solutions that make your life easier.
Oily skin is caused by excess sebum collecting on the skin's surface. Some skin types naturally produce more sebum than others, but there are also external factors like stress, diet and pollution that can make skin feel greasy. This leads to shiny areas, especially on the T-zone of the face. How to control oily skin!
1. Deeply cleanse your skin
We can't say it enough: washing your skin is the bare minimum, particularly if you have oily skin.
In fact, you need to cleanse it every single day, twice a day, in the morning and in the evening. – but be careful about stripping your skin of what it actually needs.
We recommend gentle care products because your skin produces more sebum if it's treated roughly. Reach for a purifying gel like the Pure Menthe Purifying Cleansing Gel. This refreshing gel rids skin of excess sebum and gently removes impurities and traces of makeup.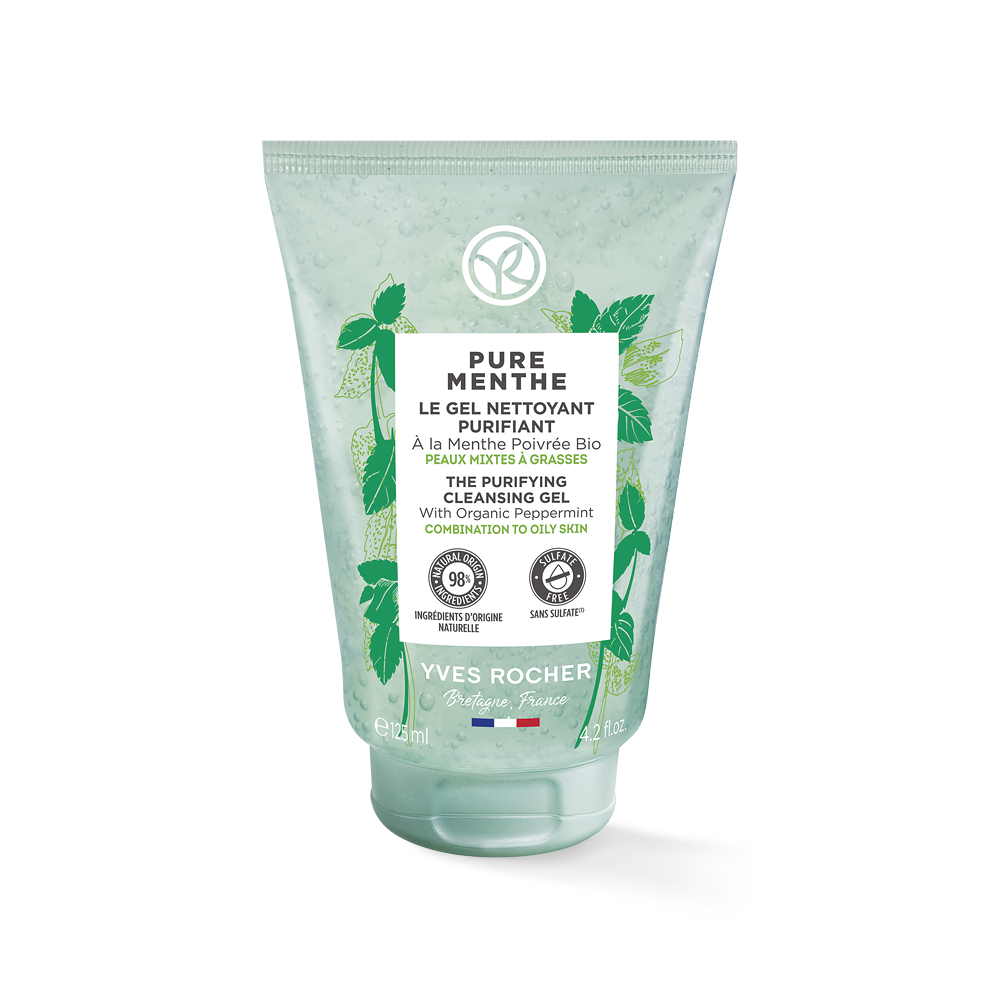 2. Exfoliate
The sebum on oily skin makes it attract more impurities. What's the workaround? Depending on your needs, use a gentle exfoliant once or twice a week to purify your skin.
The melting Pure Menthe  Purifying Scrub with organic Peppermint known for its refreshing properties gets rid of excess sebum and tightens pores by removing impurities and dead cells that pile up on the surface of skin.
To increase the comfort of your skin, take a moment to apply a care prodcut like the Pure Menthe Purifying Clay Mask. It supplements your beauty routine and gives your face a break so it can recharge and purify.
3. Always moisturize
Oily skin does not mean hydrated skin. So never forget about moisturizing it. When your skin gets dried out it stops working correctly. In addition to that oily sensation, it feels uncomfortable and tight.
Our solution is to use a lightweight moisturizer or a gel. Sébo Végétal Zero Blemish Moisturizing Gel Cream has a refreshing lightweight texture and a dual-action formula that tightens pores on oily skin to mattify and polish and provides your skin all the moisture it needs.
It's also really important to drink water throughout the day.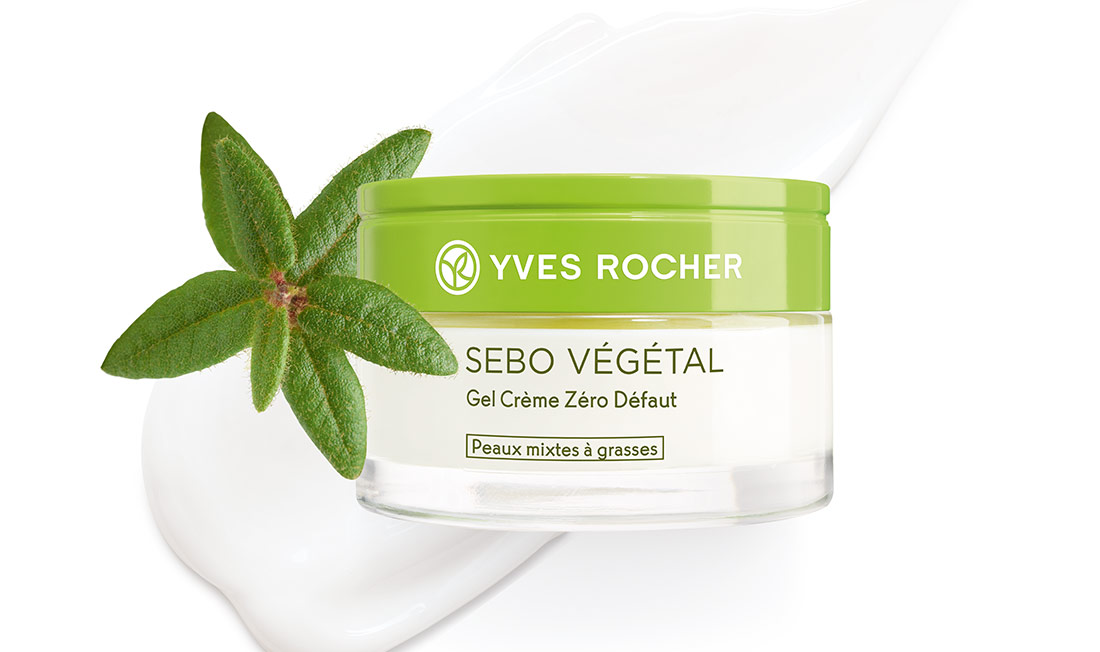 4. Choose the right makeup
You also have to match your makeup to your skin type. For oily skin, avoid pore-clogging products and look for ones that absorb excess sebum and let your skin breathe.
So don't choose just any foundation. We recommend going for a mattifying product that stops shiny skin all day long.
Super Mat Foundation is your ally when it comes to completing this task.
5. Beautiful skin starts with a healthy lifestyle
Finally, a healthy lifestyle is your ticket to beautiful skin.
One of the causes of excess sebum is an unbalanced diet. So avoid sugary and fatty foods that can lead to new pimples! Take it a step further by choosing foods that are rich in omega 3 fats and antioxidants like citrus fruits, carrots, berries and fish. They properly oxygenate our cells, which works on our epidermis. Polyunsaturated fatty acids can actually help with hydration and make the skin smooth and supple.
Another culprit of oily skin is stress and there's a very simple solution: exercise! Physical activity promotes blood circulation and is the best outlet there is for living a zen and laid back life.
Lastly, sleep can also alter your skin's condition because it regenerates itself at night.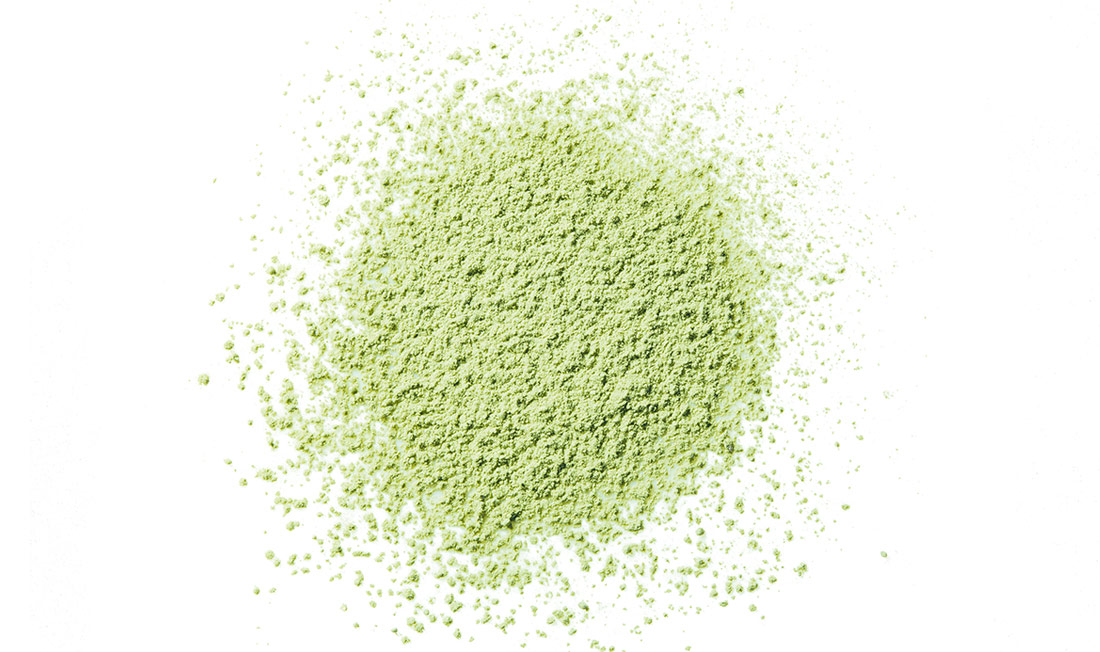 6. What's changed at Yves Rocher?
The Sébo Végétal skincare line is your chance to control shine and get a matte even-toned complexion. How does this happen? With Labrador tea powder.
It has balancing powers that work deep below the skin's surface to control shine, stop blemishes, and polish the skin.
This exclusive active ingredient was solely developed by Yves Rocher Laboratories – from sourcing the plant to producing the extract – and is patented* in France for its action on oily skin.
This exclusive active ingredient is in all the products in the Sébo Végétal line!
Take care of your skin and start using the right routine now!
*Patent pending
Tell us what you think of the routine in the comments section!