Our constant exposure to pollution has a negative impact on our skin and hair. Here are our best tips and tricks for a great detox treatment!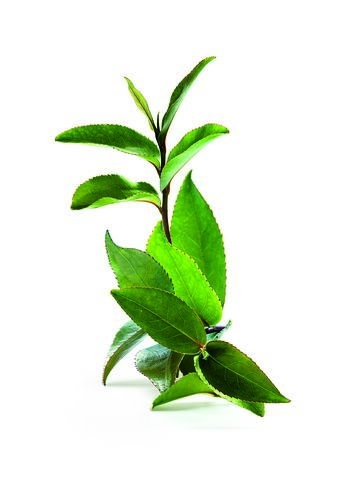 Our antipollution allies
Did you know that pollution doesn't just include microparticles? It also includes tobacco smoke, rain, dust and exhaust fumes! All these factors weaken our hair and skin. To tackle this problem, our Botanical Beauty experts have selected two plants perfect for the ultimate detox: Aphloia and Moringa.
Native to Madagascar, the Aphloia plant is known for its protective and restorative abilities. Our other star extract is Moringa seeds, which are rich in proteins and have purifying properties.
For radiant skin all day...
Adopting an Aphloia-based detoxifying routine is the best solution to limit the harmful effects that pollution can have on skin.
1/ Wash your face with lukewarm water and our Daily Exfoliating Cleanser to get rid of any impurities or traces of pollution on your skin.
2/ You're just starting your day, so it's important to moisturize your skin.  First apply a few drops of the Double Action Essence, then the Restructuring Day Cream. Your skin is instantly detoxified*, your complexion radiant, and your wrinkles appear reduced** after 1 month.
3/ The last step is foundation, apply Le Radieux foundation at the end of your routine! Le Radieux also has antipollution benefits for a fresh, even and radiant complexion that lasts for 10 hours. 
*Satisfaction test conducted on 122 women for 28 days
**Clinical study conducted on 20 women. Immediate 12.6% average reduction in amount of wrinkles.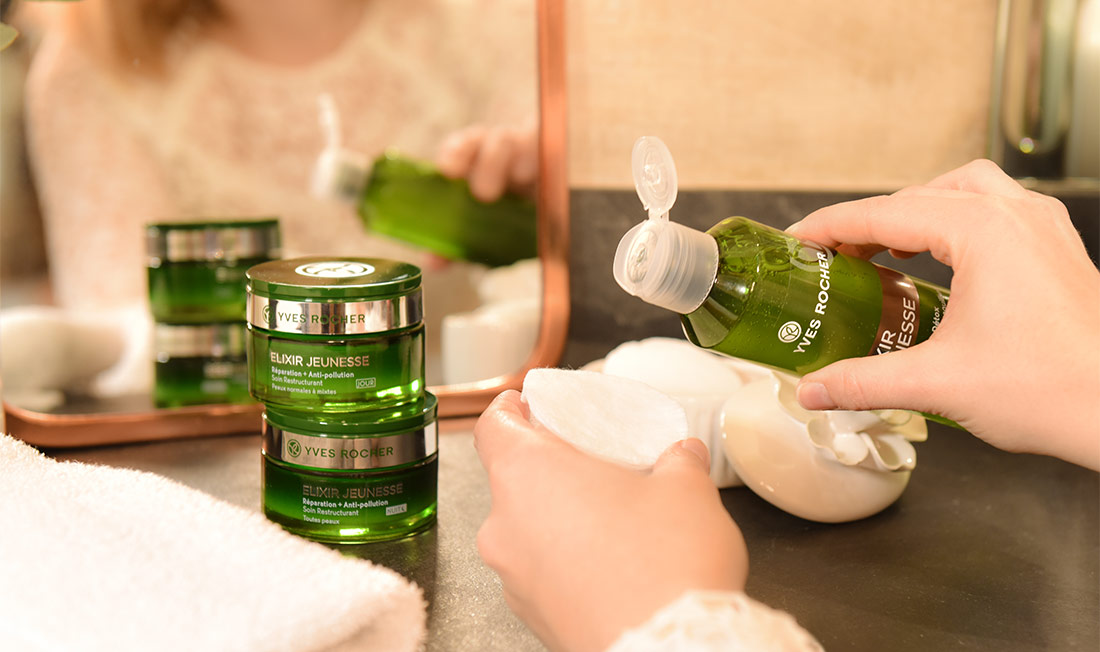 ...And all night!
Your day is over, it's now time for your night time routine to cleanse and refresh your skin before bed.
If you're wearing waterproof makeup, we suggest using an oil makeup remover rather than a classic one. Preferably an oil makeup remover that will eliminate all traces of makeup and pollution without leaving an oily film on your skin. If it's not waterproof, then opt for theCleansing Micellar Gel, it'll get the job done by removing any impurities from your skin.
Your skin easily absorbs products at night and so it's the ideal time to apply your skin care. To get perfectly moisturized, plumped and rested skin by morning, apply a small amount of the Sleeping Care combined with the Double Action Essence every night.
To take these routines to another level, don't forget to apply the Detoxifying Flash Mask twice a week to get an even brighter complexion!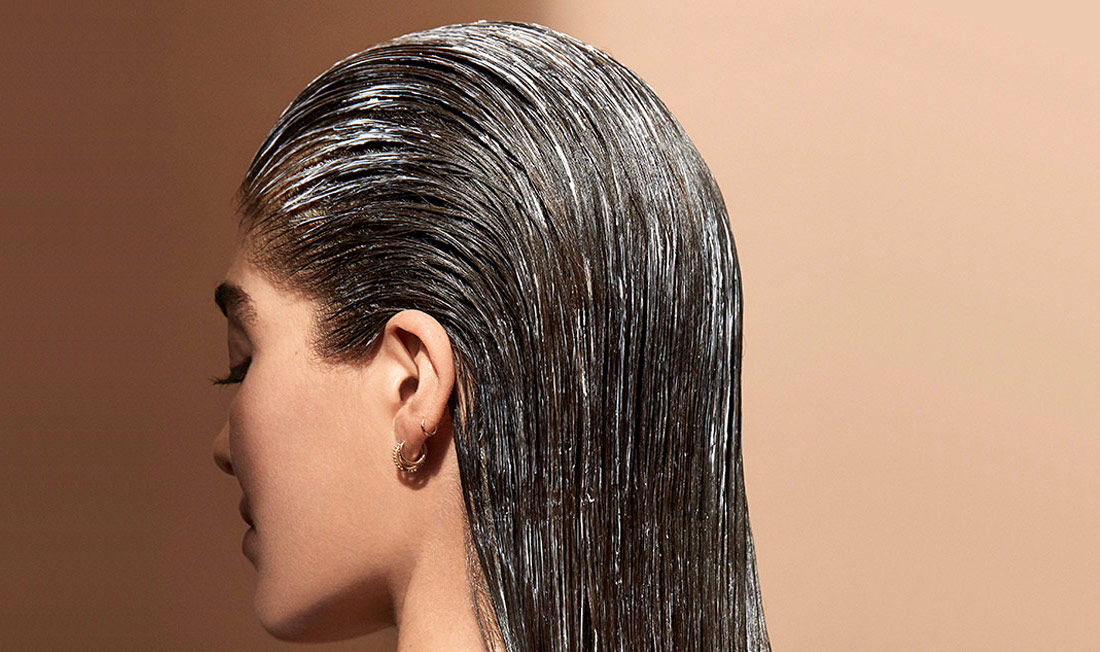 Healthy hair!
1/ To detoxify your hair, start by getting rid of residues left by pollution by using the Detox Micellar Shampoo. 
2/ Then apply the Curls Conditioner to detangle and protect your hair from polluting particles. 
3/ To intensify the result, finish by rinsing your hair with the Rinsing Vinegar. It will also remove limescale!
You also need to exfoliate your scalp once or twice a week. How? Try our Oxygenating Scrubbefore you shampoo your hair. Your scalp will be detoxified, rid of any impurities and won't become greasy as quickly.
Now you have all the tips to protect your skin and hair from pollution.
Have you already used one of our antipollution products? Tell us all about it!