Create an intensely beautiful look
Christmas with family, New Year's Eve zoom party with friends. Even if you're staying home this year, you can still have fun with sophisticated makeup. Check out our Midnight Blue tutorial to flaunt a stunning and dramatic look this holiday season!
Step 1: A perfect complexion
Want to highlight and intensify your eyes? The first step is a flawless complexion. It's so easy to achieve with just a small amount of Flawless Skin Foundation! The adjustable coverage masks imperfections and unifies your complexion. Then, to add a luminous touch, apply our Blush in a pretty, natural shade like Pink Camellia.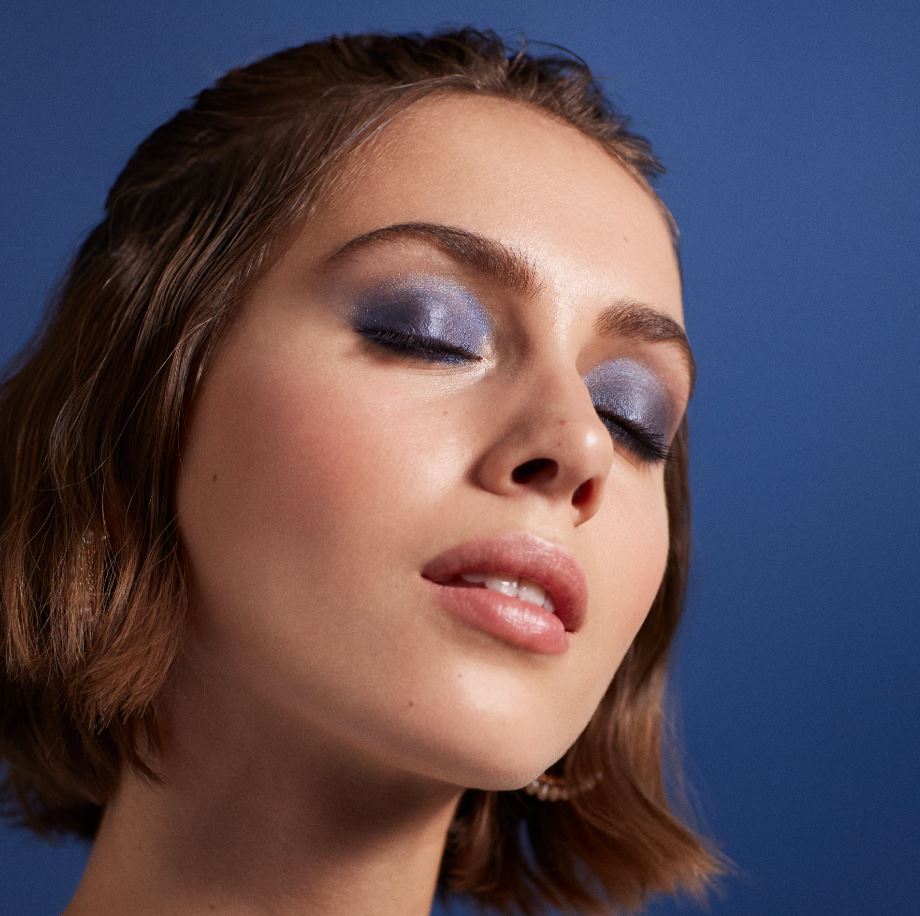 Step 2: Hypnotize with your eyes
To create unforgettable smoky eyes, applyLifeproof Eyeshadow in Matte Blueto your eyelids up to the crease. Repeat as necessary for the desired, intense look. Apply eyeshadow in Matte VioletorPearly Plum to lash lines. Brighten your eyes by then applying Pearly Linen Beige Eyeshadow to the inner and outer corners of your eyes. This creates a wide-eyed effect. For the ultimate smouldering result, use the Black Kohl Pencilto define inner lash lines. Apply Volume Elixir Mascarato lashes, concentrating on the outer corner. Reapply for the desired volume and to separate. As beautiful, full brows will frame your eyes, apply Eyebrow Pencilwith a light touch to fill in and refine.
Step 3: Fresh lips, on-trend nails
Complete your look with just a kiss of color with our Grand Rouge Lipstick in Nude Peach.
Don't forget your nails! Coordinate with your outfit and choose a rich winter color like mysterious plum, navy blue, black cherry or oak wood from our Go Green Nail Polishcollection.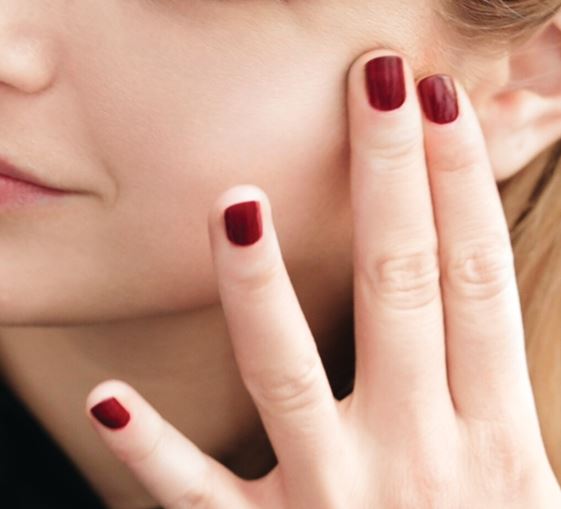 The holidays may seem a little different this year, but you can still look gorgeous!