A new range of bath and body products with fragrances inspired by nature.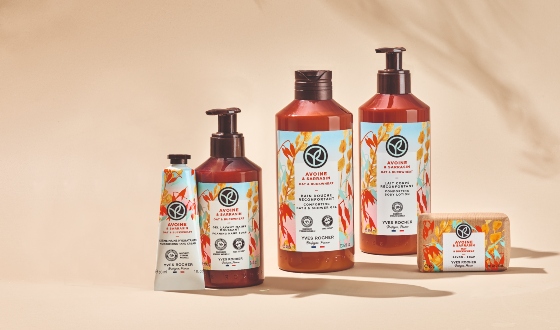 A new range and some new products
Products that are as kind to the environment as they are to your skin. All our formulas are sulfate* and silicone free. They don't stop there however, and are back in new packaging made of recycled and recyclable plastic.
The entire collection is available in several irresistible fragrances:
Three new scents inspired by the nature found in Brittany: Wild Algae, OAT & Buckwheat and Meadow Flower & Heather.
The energizing essentials: Pomegranate & Pink Peppercorn, Raspberry & Peppermint, or Lemon & Basil.
The relaxing scents: Olive & Petit Grain, Magnolia & White Tea.
Scents that transport you: Bourbon Vanilla, Coconut and Mango & Cilantro. Finally, the Argan & Rose Petals offer oriental notes inspired by the hammam spa and wonderfully comforting Coffee Beans.
*sulfonated surfactant-free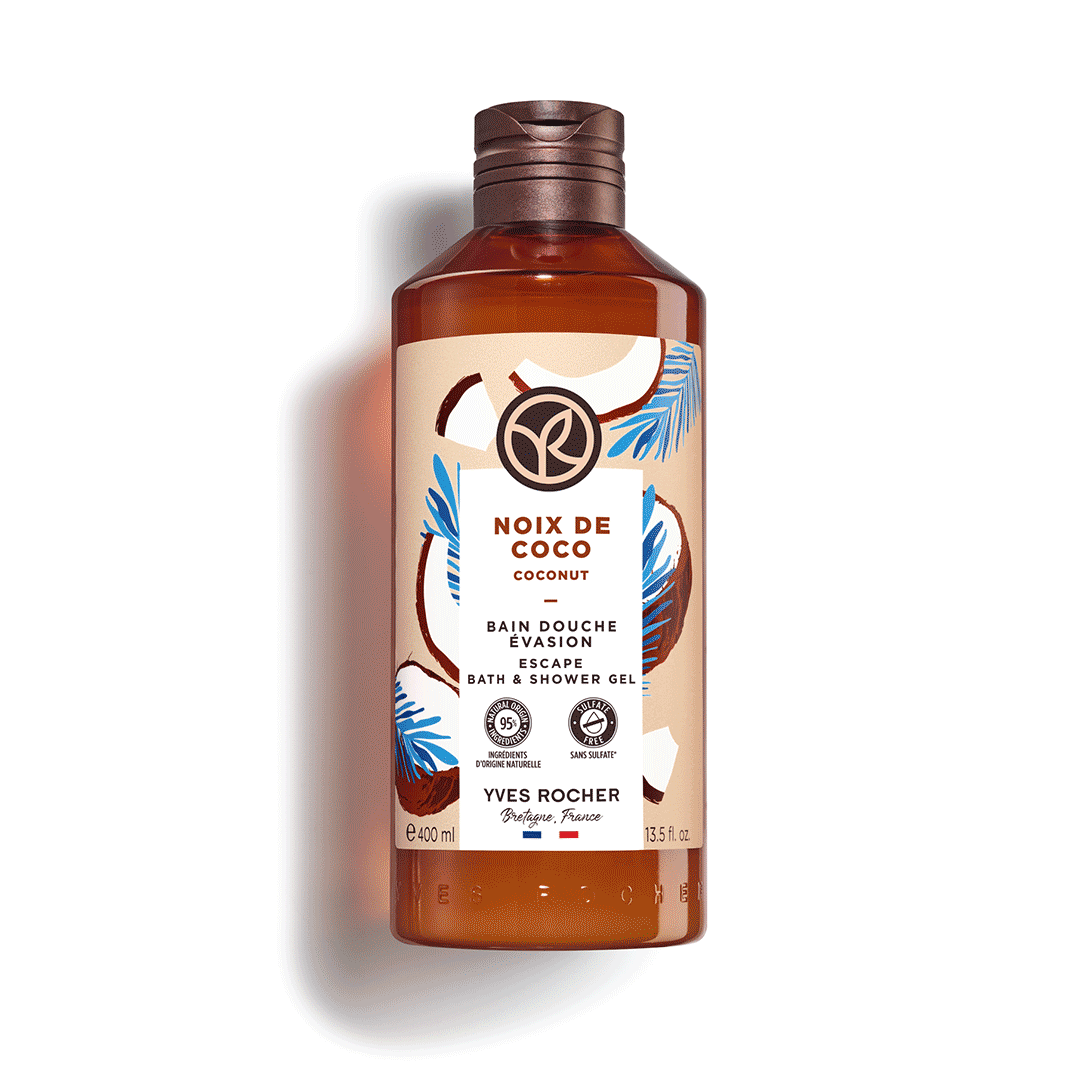 A sensorial moment in the shower
Let's take a look at our generously foaming and enveloping shower gels, which do not dry out your skin thanks to their sulphate-free cleansing base. It's up to you to choose the format that suits you and the scent that makes you swoon:
The 400 ml Shower gel and its 11 addictive fragrances. A 98% biodegradable formula that is Vegan** and without artificial colors.
A 100 ml format that is as practical as it is long-lasting with the Concentrated Shower Gel in 7 variations. Its formula reduces water and plastic consumption as well as your carbon footprint. For every concentrated shower gel bought, the Yves Rocher Foundation plants 1 tree.
If you are a fan of solid shower products, we recommend the Palm Oil-free Soap. There are 8 fragrances to choose from. Its advantage: it does not dry out the skin, is 99% biodegradable and Vegan**.
**Does not contain any animal by-products
Let's take a look at our scrubs for gentle exfoliation thanks to their 100% plant-based exfoliating particles. Three textures, 5 fragrances: A melt-in gel texture that is deliciously scented with raspberry or wild algae. A creamy texture rich in coconut or Meadow Flower. An Argan oil texture with rose petals.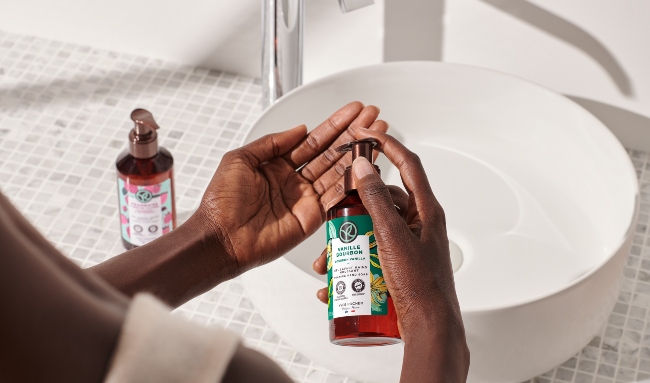 And what if we prolonged this pleasant moment of self-care?
This explosion of nature extends to your moisturizing routine:
If you're a fan of melt-in textures, you will love the Body Lotion and its 9 scents. Its 98% natural, paraben-free and vegan** formula is not sticky and does not leave a greasy finish.
One for your bathroom, the Liquid hand soap is available in 8 scents. Its generous foam cleanses and scents the skin without drying it out.
**No ingredients derived from animals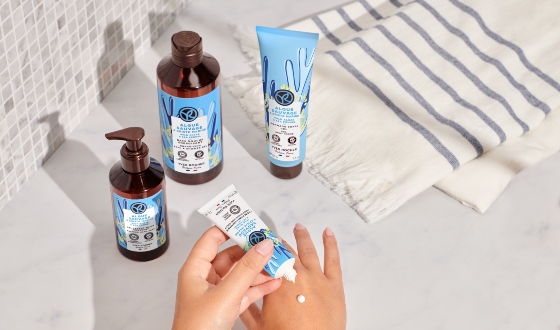 Products to take with you on the go
A must-have product, the silicone and artificial color-free hand cream leaves your skin moisturized and lightly scented with one of 9 fragrances from the Bain de Nature collection.
Delicious lip balms with addictive scents are also available to slide into your bag. Tinted or not, the choice is yours.