Welcome Spring's arrival with our new limited edition line: My Kiwi Kiss! Lip colors that pop, bronzer to warm your face, juicy and tangy scents that wrap you in sparkling joy.
Presenting our must-haves to greet the spring season! Our My Kiwi Kiss limited edition line offers you makeup and scented body care. The irresistible combo of kiwi and ginger makes this scent addictive and energizing. An absolute nod to the delights of Spring and radiant nature!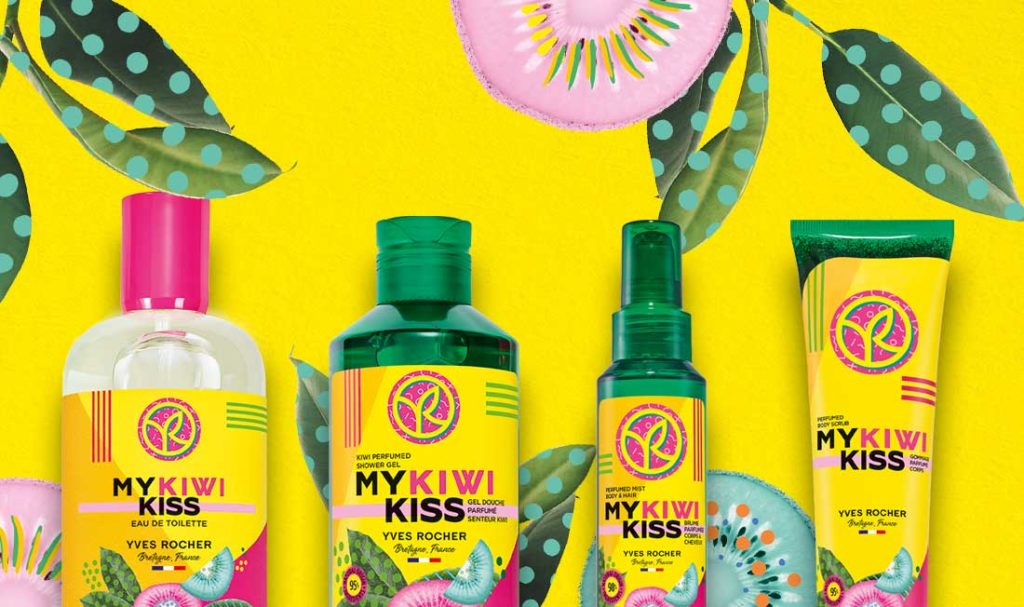 FOR YOUR BODY
This tart and fresh fragrance is perfect for all your occasions, from morning to evening. To start or end your day, reach for refreshing cleansing with our Kiwi Kiss Perfumed Shower Gel. Choose from our regular 200 ml bottle or stock up with our generous 400 ml size. Love a great all-over scrub? You'll adore our Perfumed Body Scrub. Its formula contains apricot kernels and kiwi seeds to polish away any roughness and leave your skin baby-soft. Finally, just a spritz of the My Kiwi Kiss Eau de Toilette and the Perfumed Body and Hair Mist will leave you enveloped in a fresh, zesty wake from head to toe. A Spring ritual that definitely leaves winter doldrums behind!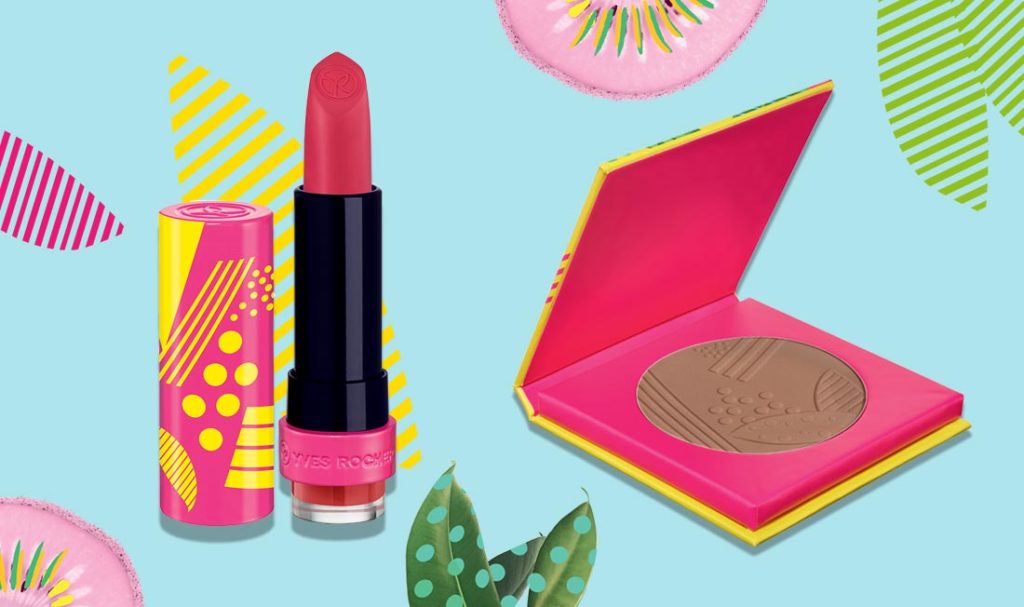 FOR YOUR MAKEUP
The best way to refreshen your look? Vibrant shades of lipstick and warm bronzing powder will banish winter pallor. Make your lips pop this Spring with a return to lively color. My Kiwi Kiss Lipstick offers ultra-pigmented shades like Party Peony, Preppy Poppy and Daily Kiss, combined with a creamy, ultra-comfortable texture for lips that take center stage.
Tip: for a marvelous matte effect, use our Mattifying and Long-Lasting Lip Primer before you apply our Kiwi Kiss lipstick.
For your complexion, our Bronzing Powder with the irresistible scent of Monoi has been given a makeover with new Spring Edition packaging. Even if you already know this product, you'll love its fun, new case. And, if you're just discovering it, we know you're going to adore it! This soft powder creates a customized glow that will harmonize with your skin tone from now through Summer, giving you a beachy, sun-kissed complexion.
Don't miss out on our new My Kiwi Kiss collection! Energizing cleansing, sparkling scents, a brighter complexion and a vibrant, ultra-pigmented smile... everything you need for Spring beauty.