Here's a step-by-step guide to create this gorgeous Christmas table, and impress your guests this Holiday season!
Christmas Table Inspiration
Canadian blogger Emily Hall, founder of "Threads and Blooms" shares her tips on how to create a gorgeous festive tablescape filled with christmas folliage, in simple way. 
Natures offers a lot of options when it comes to creating the perfect holiday table: pinecones, branches and twigs, holiday flowers. Bring together a collection of bud vases, candles, and ribons to create a unique centerpiece!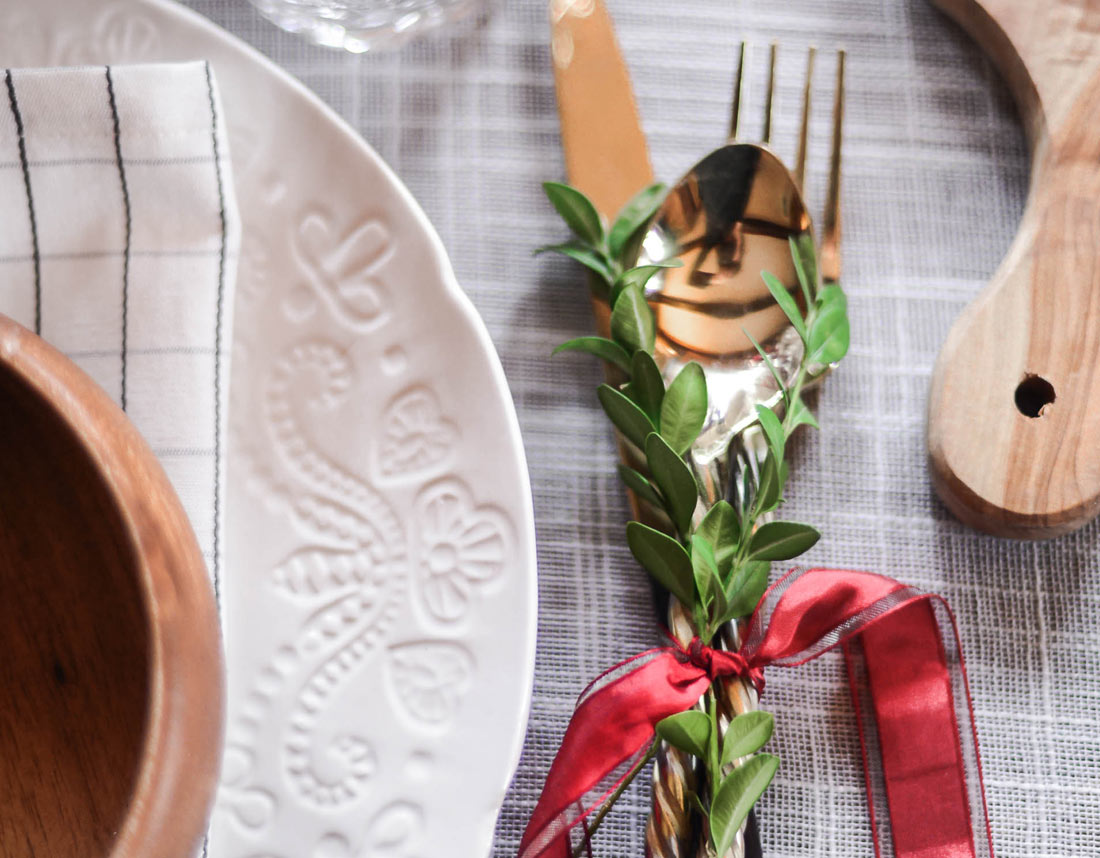 Emily Hall
To dress-up the table, opt for neutral tones. Covering your table with a neutral draping will give you a simple base that you can build upon and the end result of your tablescape will be more clean.
Add your personal touch and a simple detail to each place setting. This can be as simple as a sprig of greenery or a wrapped chocolate on each plate, or, like with this table, the cutlery tied with a festive ribbon and a sprig of greens. So simple and it really elevates your table.
As for the "pièce de résistance", put your favorite flowers into a vase in the middle of the table.  Sticking to greenery and simple florals in just one colour, like these tulips, sets you up for decorating success. Finaly, add candles to create a warm atmosphere: lighting definitely sets the cozy and festive mood!
Discover more of Emily's creation on her blog right here.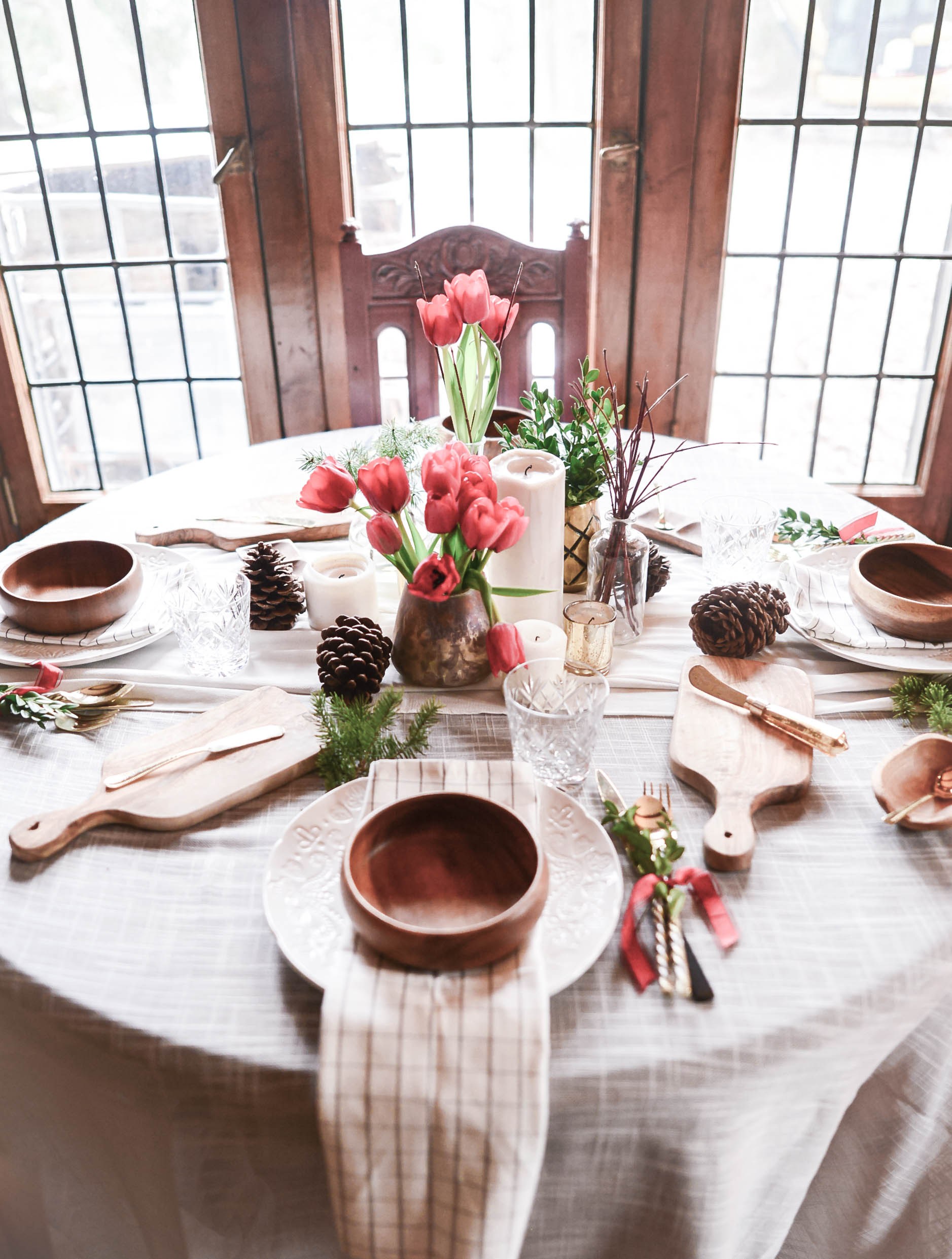 Emily Hall
How are you going to decorate your holiday table this season?