The end-of-year festivities are always full of surprises and gifts are part of them, for better or for worse!
Didn't have the best luck at Christmas this year? You got a pair of slippers, a sweater two sizes too big and a foundation that's shades darker than your complexion for the third year in a row? In short, there were a few misses, as usual! However, leaving them at the bottom of a jar is out of the question, we have solutions to give them a second life!
If you believe that reselling your gifts goes against the "Spirit of Christmas," you can always exchange them, there are several barter websites where you can exchange items that you no longer love or need. This way, you and others can avoid reaching into your pocket when you're looking for a specific item. You can simply exchange something that you already own! This sustainable option is great as you save money and pass on items that you don't use to someone who will. You know what they say, one man's trash is another man's treasure! Or, another option would be to organize a "gift exchange" at work or with your friends! No matter what you choose, there's always a way to give your gift a second life.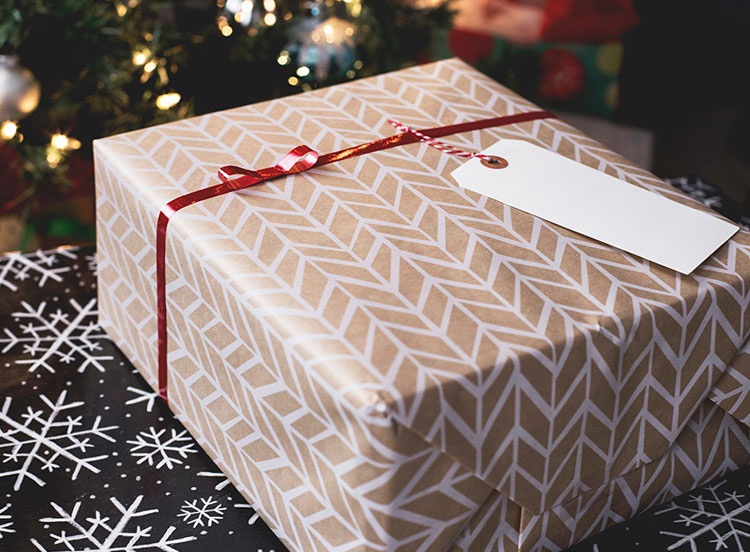 2.
My good deed for Christmas
Several associations organize collections for those who really need them, donating is a lovely way of freeing yourself from "undesirable" gifts! All year round, but especially during the holidays, those in need appreciate our donations more than we know. So, if you received any gifts this holiday season that you know will simply sit on the shelf or in a drawer for the next year, consider bringing it to a donation center. You'll feel good about your action, and you'll make someone in need happier than you know. After all, the holidays are about spreading joy and cheer.
Transform a sweater that's too big for you into a cushion cover, a book into a wall shelf or a gift box into a jewelry box, you'll find lots of ideas online! There is always something to be done with a gift you did not desire at first glance. If you put your mind to it, you'll discover many different ways to make use out of any object.
And if, on the other hand, you loved your gifts and wish to enjoy them for a while longer, we also have a solution for you! Nothing beats a nice DIY project to give them a second life.
Because we know that you are somewhat handy, we suggest that you customize your favorite candle. Add a little something special to your decor by adding twine around a candle jar. This is also a perfect option if you love the scent of the candle you received as a gift, but the jar doesn't match your space. Follow the tutorial below for a simple yet beautiful candle upgrade.

4.
A Gift at no Cost to You
If you don't like a gift you received, or if it doesn't fit and you don't have the store receipt to return it, you can give it to a friend as a birthday gift or a colleague as a farewell gift! We have all received gifts that we were not in love with, but there is someone out there who will! Regifting is a simple and practical solution. Don't toss away something perfectly good, instead, re-gift it to someone who will appreciate it.
Have other ideas? Don't hesitate to share them with us in the comment section and to post the pictures of your creations with the #ActBeautiful.