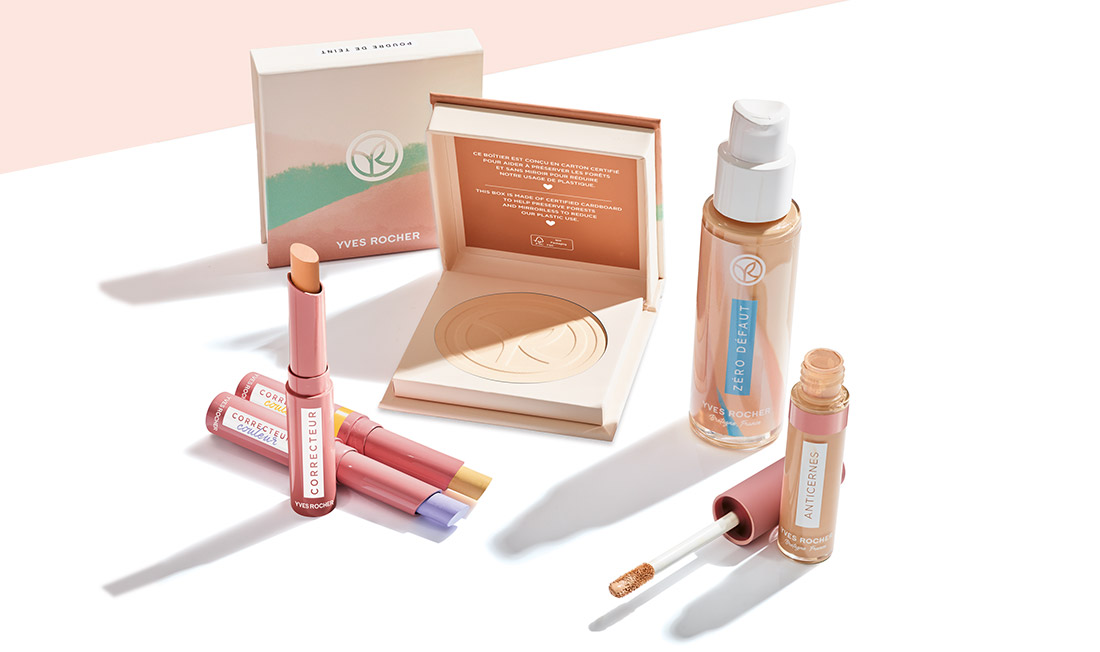 We have the answers you're looking for about our new Foundation products!
Help! My foundation is no longer available, what are my other options?
Our previous foundation products have been replaced by a new & improved vegan products. How so? By maximizing their naturalness and adding shades so that everyone can find their perfect match.
The new Flawless Foundation boasts a new formula containing moisturizing Edulis water and fortifying Wild Organic Chamomile, it's composed with 98% ingredients from natural origin. It was developed by combining the old Flawless Skin foundation and the Comfort Cream Foundation. The new Flawless Skin Foundation allows for a perfectly even and refined complexion all day long.
The Super Matte Foundation will remain unchanged for the time being. We're working on a formula that we will make available in upcoming months. The new Super Matte Foundation will have an even more mattifying finish and won't leave behind a mask-like effect . The new formula will contain rebalancing* Boreal Tea powder, which helps to conceal blemishes and even out the complexion.
*in vitro tests
The Plein Éclat foundation is replacing the Le Radieux foundation with a  similar antipollution formula enriched with Aphloia, that boosts radiance and protects against blue light. Instantly, complexion is evened out, luminous and skin texture is refined. Day after day, the complexion looks fresher, more radiant and less dull.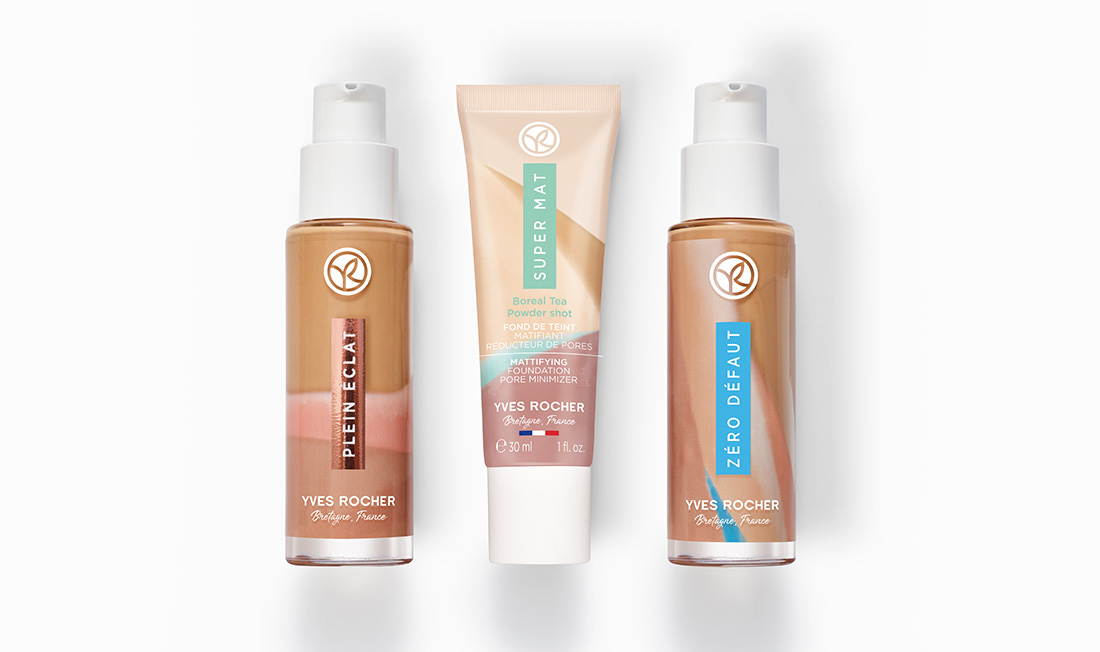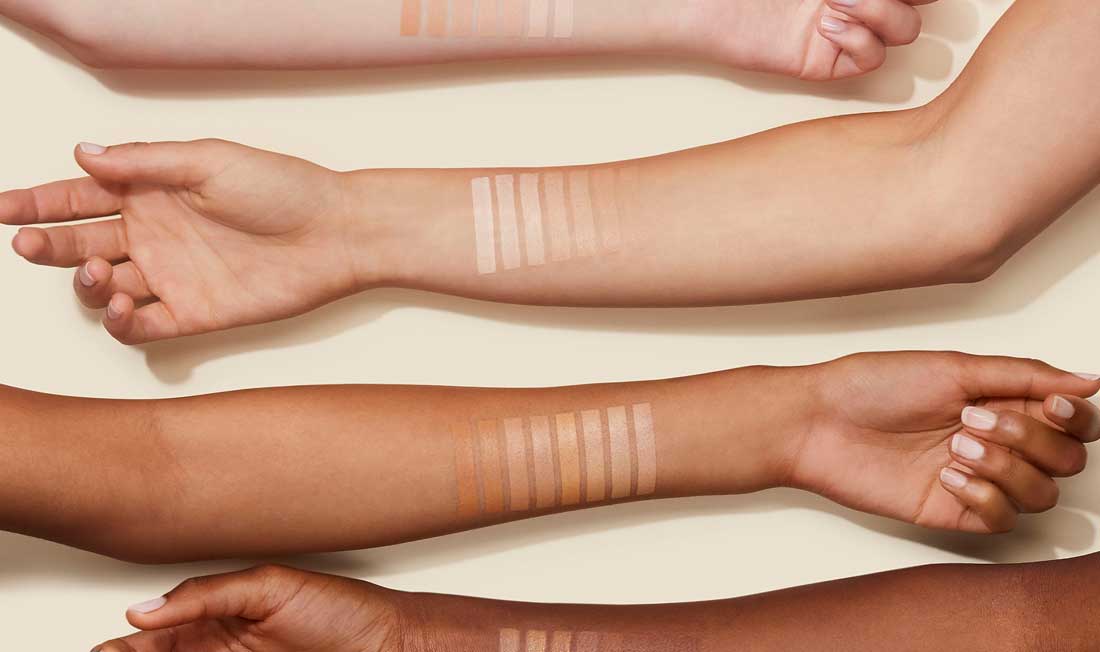 Do the new shades in the foundation line match the old ones? 
When it comes to the foundations, most shades are exactly the same but for a few exceptions, which means you can still buy the shades you already use. But that's not all, we've added a number of shades to our selection. If you're looking to fine-tune your foundation choice or if you're looking for an alternative shade for summer or winter, make sure to try out our new shades in store.
For example, the new Flawless foundation is now available in 30 shades, twice as many choices as before.
How can I be sure to find a foundation product that matches my skin tone?
Faced with such a large choice of complexion products, you're at a complete lost... How to choose a foundation or concealer shade that best suits you?
If you have light, VERY LIGHT skin. The sun is not your friend, you easily get burned. Well, that's no fun. You have pink-toned skin!
While your skin is light, you can still get a nice tan after a few days of exposure to the sun. In that case, no doubt about it, you're part of the beige team!
If your skin is naturally olive and if you're able to tan easily after just one day of fun in the sun. Then the answer you're looking for is that you have a golden skin tone!
You're mixed race or black. Choose shades within the brown range even if you have lightly yellow or red undertones to your skin.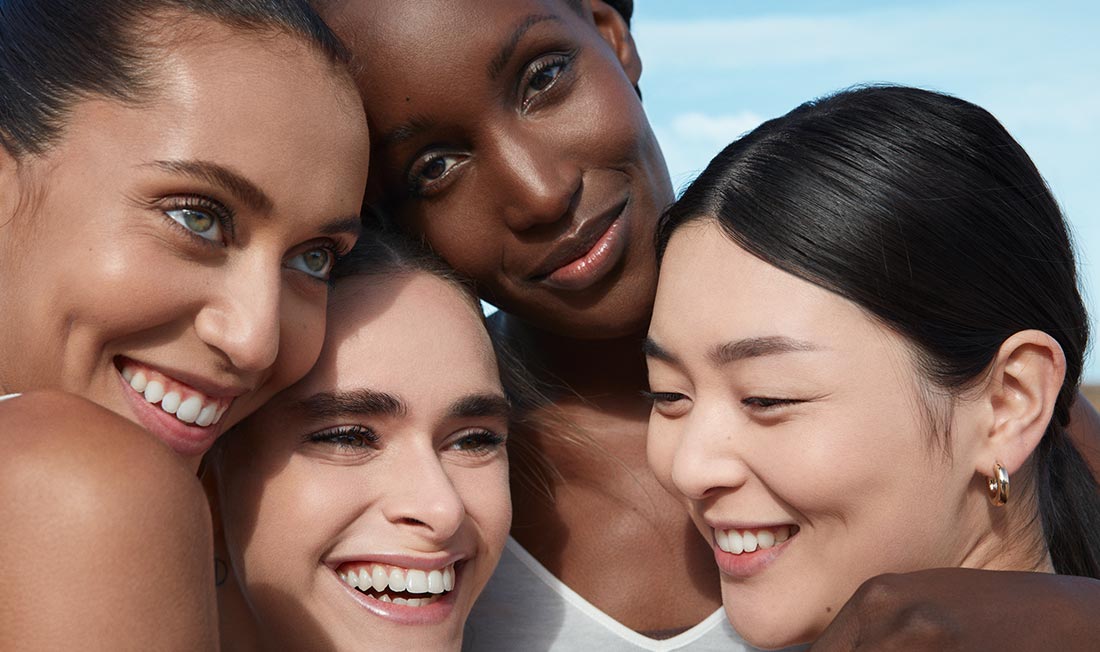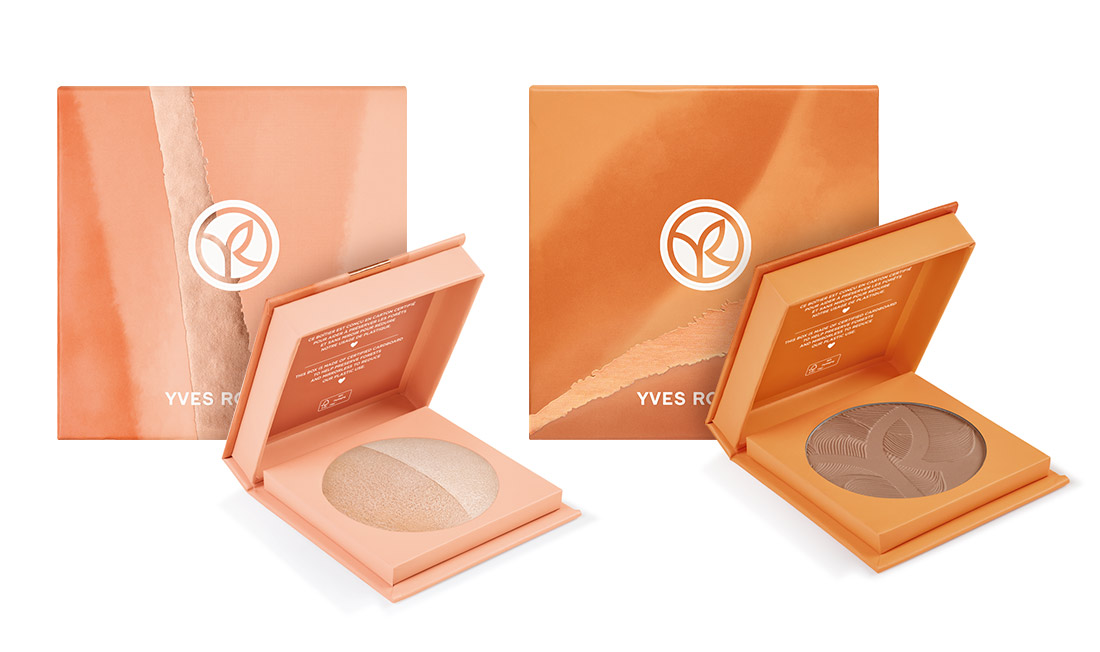 The highlighter, bronzing powder, concealer and loose powder packaging has changed, what about their formulas?
You love them and don't want them to change? That's good news, because they're the same, we just gave them a makeover!
The new highlighter and bronzing powder packaging is now eco-friendly and made with cardboard sourced from sustainably managed forests, and it's also mirrorless to reduce our use of plastic.
By changing to cardboard packaging, we'll prevent the use of 54 tons of plastic in our 2021 Foundation product line.
What's the difference between the Corrector, High Coverage Luminous Concealer, Color Corrector?
All three help to hide skin imperfections or discoloration, however, they all have different functions.
The color correctors help conceal any skin discoloration. By using the contrasting color corrector, hiding discoloration becomes simple. You'll no longer need to apply several layers of concealer to hide dark circles, blemishes or redness. Especially, considering the fact that the light shade of the corrector usually highlights the texture of the blemish. Once the discoloration has been concealed by the color corrector, the next step is applying a foundation or classic concealer to hide the color corrector.
As you've probably already guessed, the correctorhides imperfections and evens out the complexion. It can be used on its own or in combination witha foundation product. Its creamy texture is long-lasting and doesn't seep into fine lines or wrinkles.
The High Coverage Luminous Concealerbrightens eyes and hides dark circles. Often more liquid than the traditional concealer, its light texture helps to cover and brighten without looking or feeling heavy. Say goodbye to tired or puffy eyes!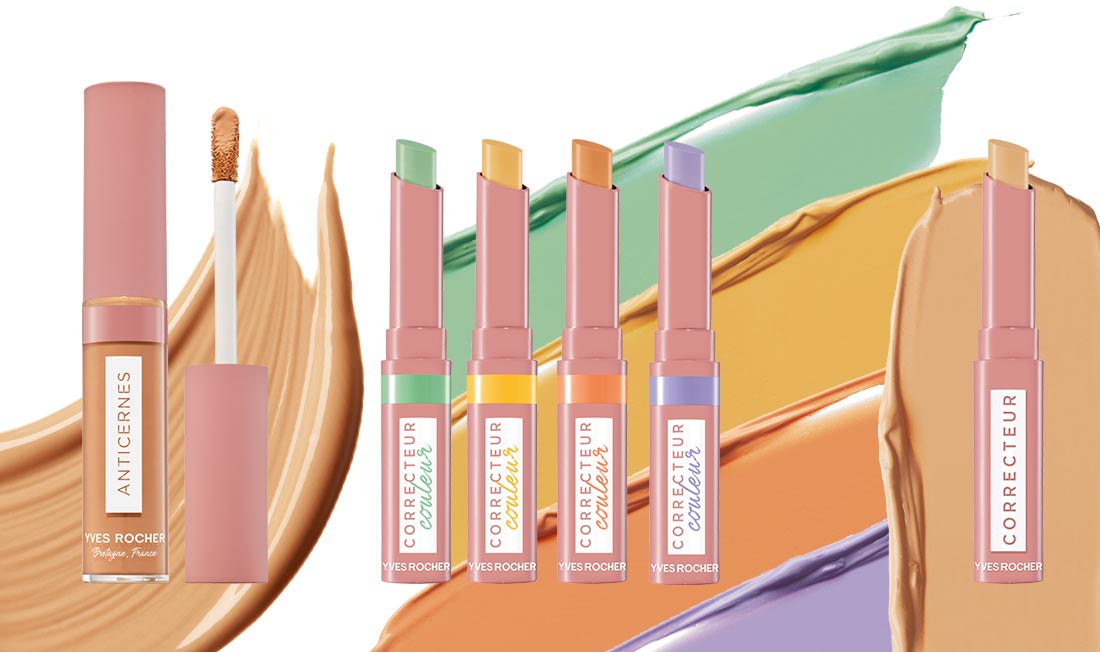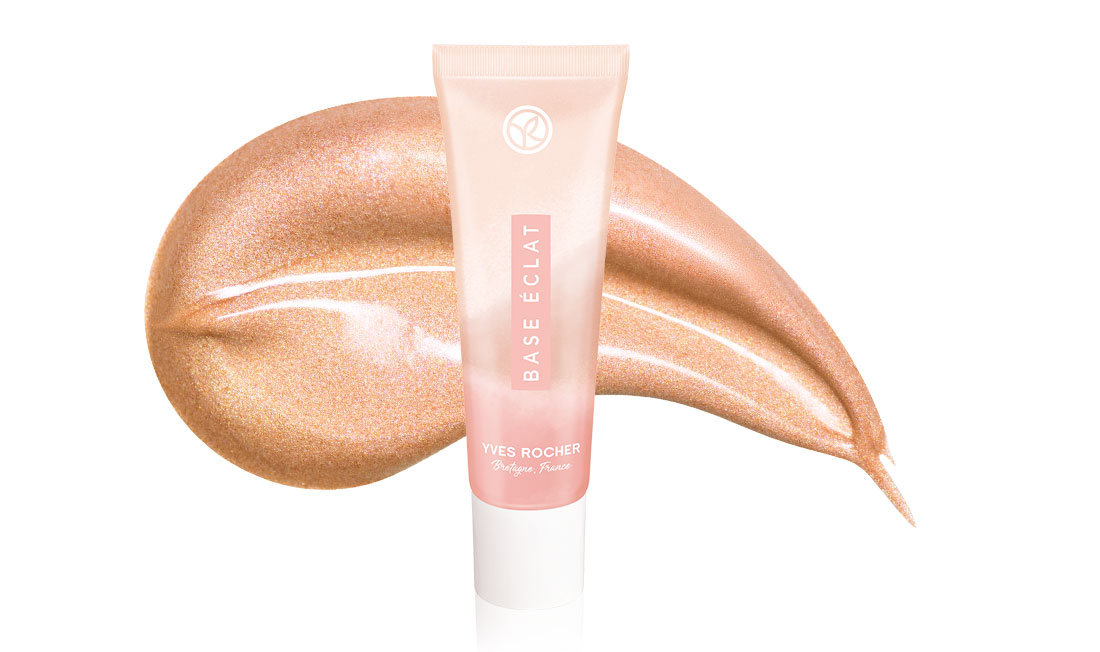 The Illuminating Primer, what is its use?
The Illuminating Primer has 2 uses.
First, it can be applied after your moisturizing care but before your foundation, apply it evenly across your face to prepare it and boosts its radiance. It can be applied using your finger, a brush or a sponge.
If you prefer a more matte finish but still want to add a touch of light, you can apply the primer to highlight features of your face where the light naturally catches, such as temples, tip of the nose, cheekbones, etc.