Flower crowns are the perfect accessories for festivals, weddings or terraces with friends, follow these steps to make your own rustic headpiece!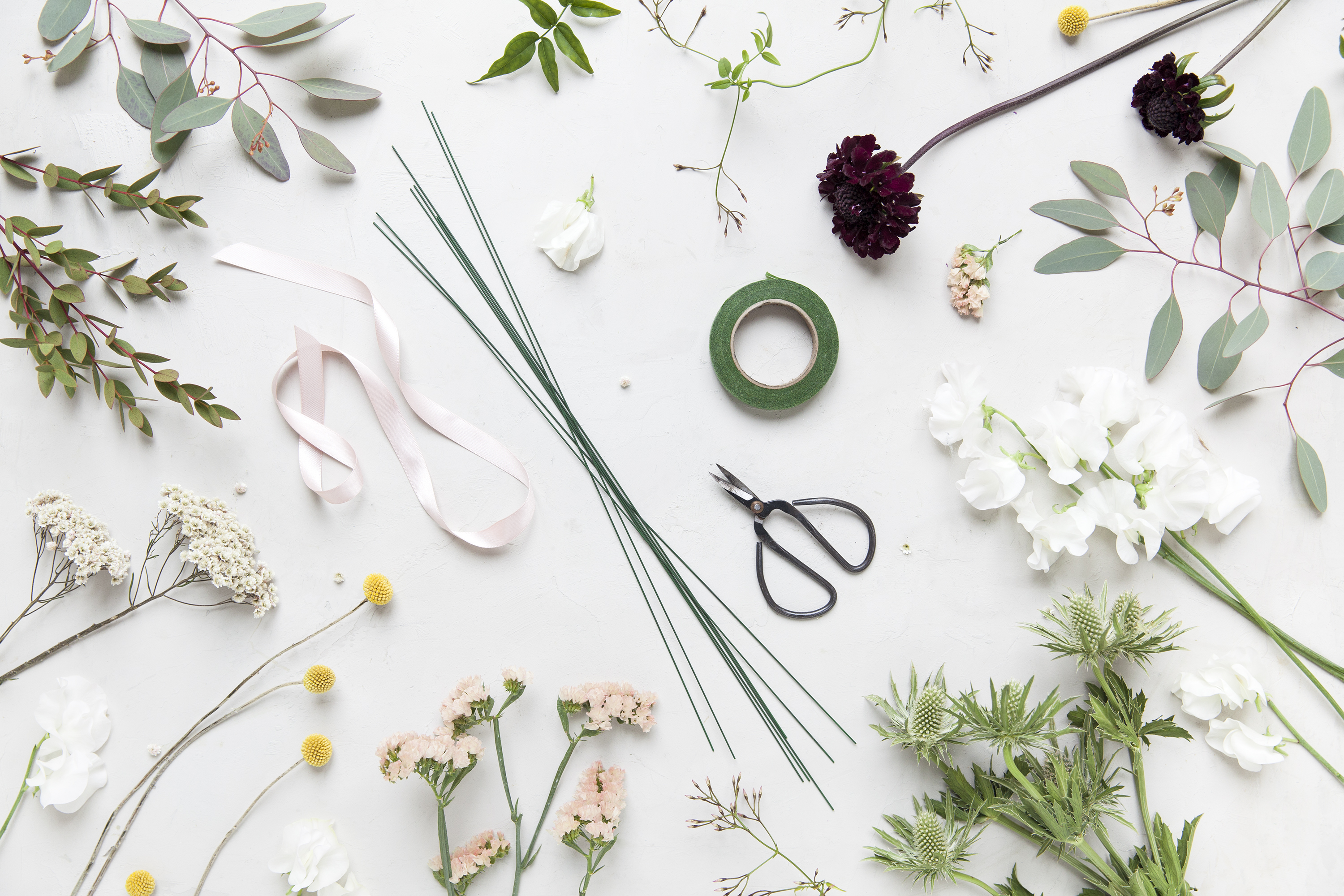 Flexible wire
Floral adhesive tape
Cutting pliers
Seasonal flowers
20 to 40cm of satin ribbon (optional)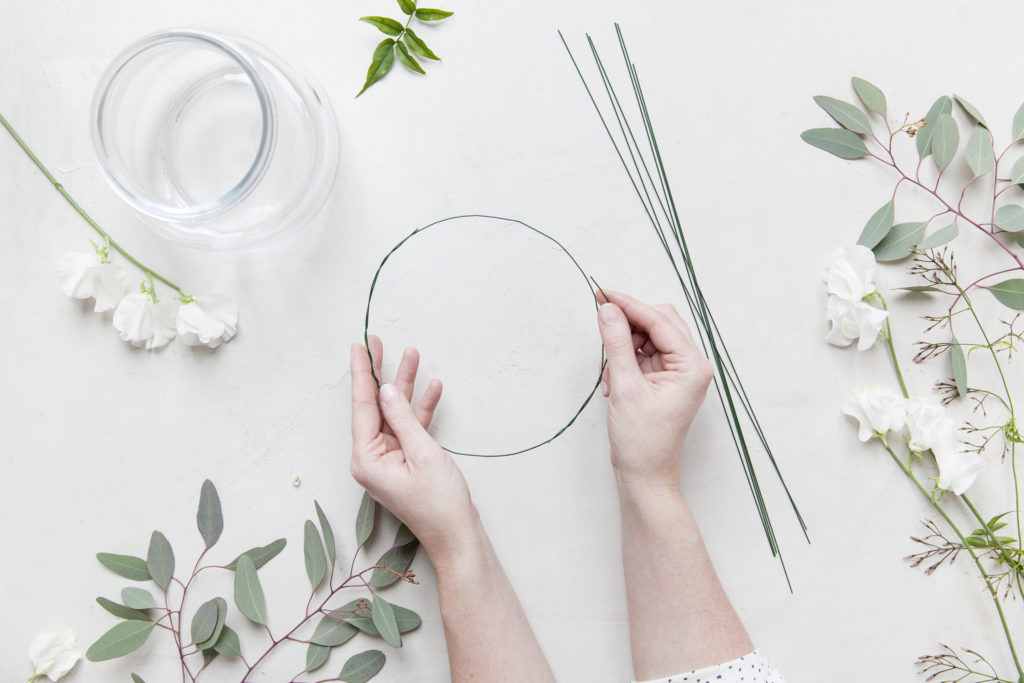 MAKE THE STRUCTURE
Depending on your head size, use one to two pieces of wire. Then, make a nice circle by bending the wire with your thumbs or a large vase, for example.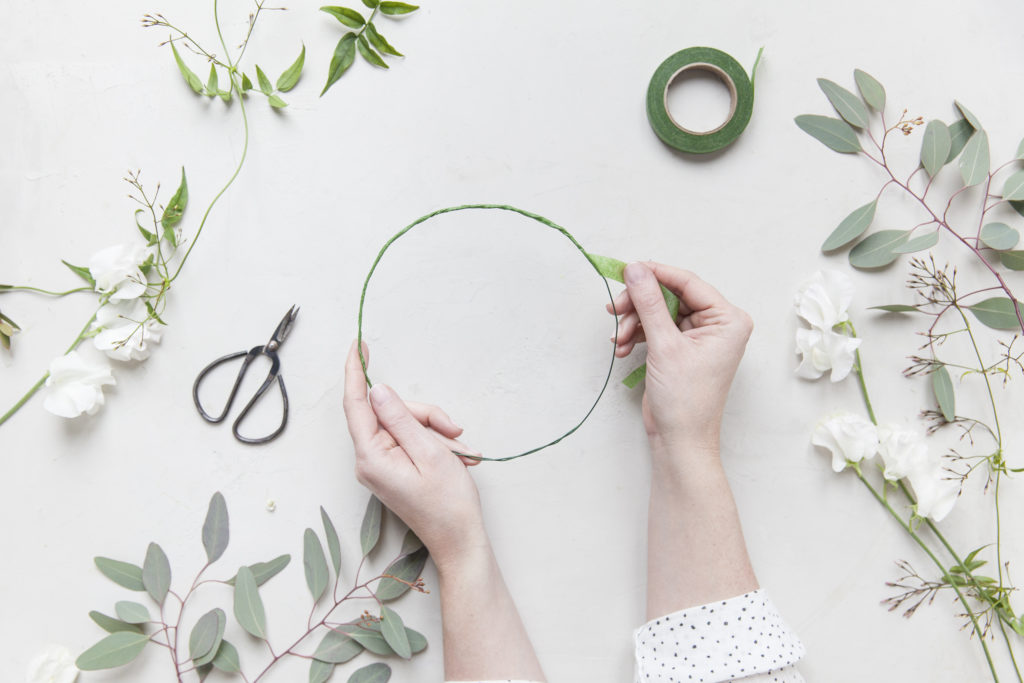 SEAL THE STRUCTURE
In order to attach both ends of the circle together, wrap the floral adhesive tape around the entire wire.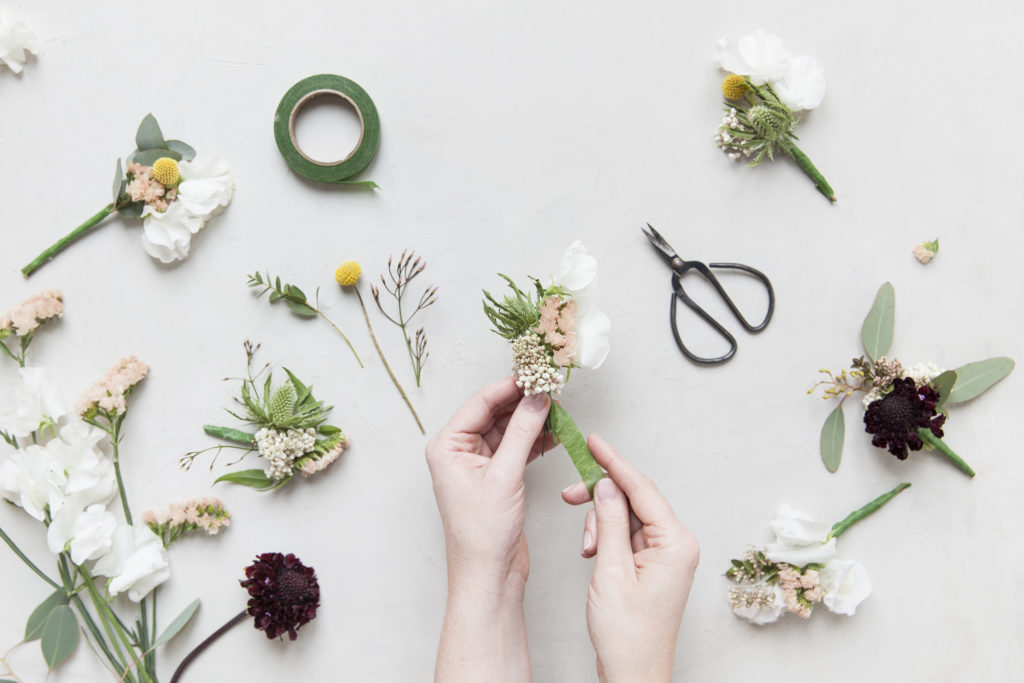 PREPARE THE FLOWERS
Cut the stems down to approximately 10cm. Choose 3 or 4 different flowers and arrange them in small bouquets, always keep the stems together using the floral adhesive tape. 
*Quick tip: place the arrangements around the structure as you go to give you an idea of the number of bouquets you will need.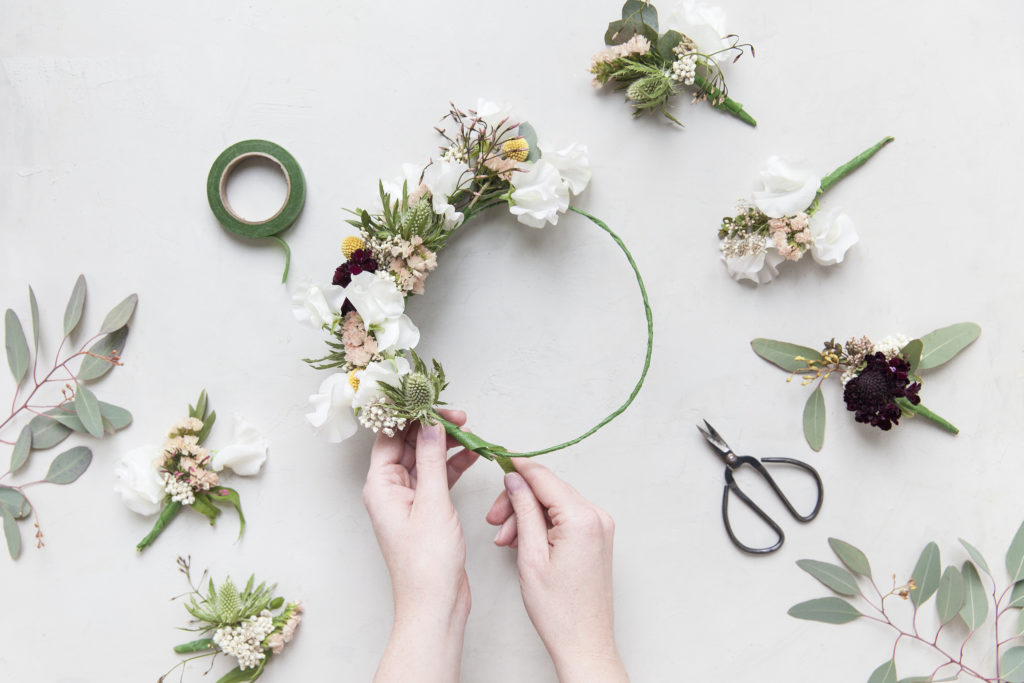 ASSEMBLE THE CROWN
Attach a small bouquet on the side of the structure using the floral adhesive tape.
Place the following bouquet so that the bloom hides the stems of the previous bouquet. Proceed the same way until the structure is completely covered.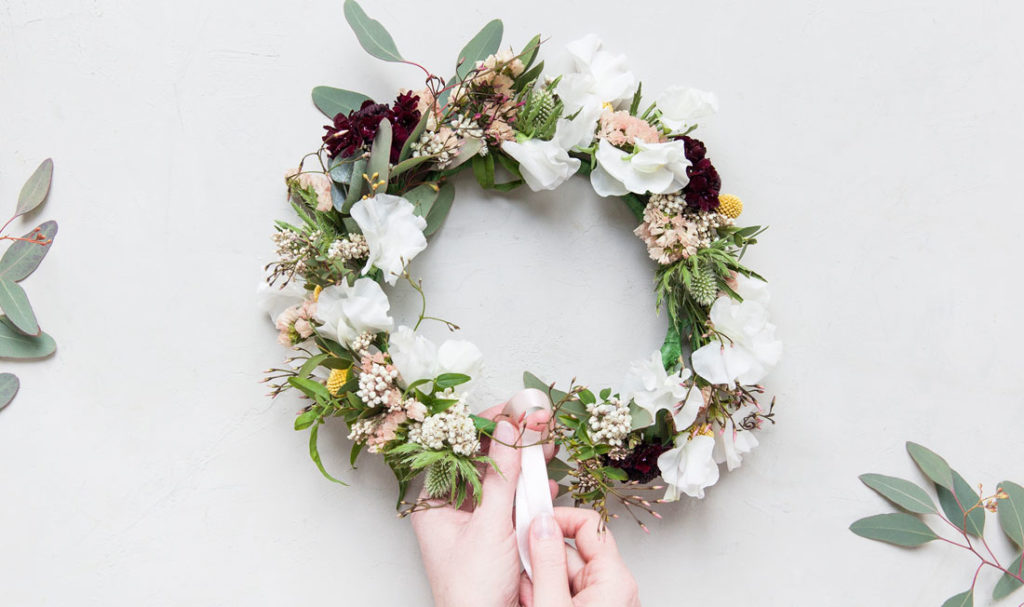 THE ADDED "CHIC" TOUCH
Add 20 to 40cm of satin ribbon to your crown by tying it on the spot where the first and last bouquet overlap.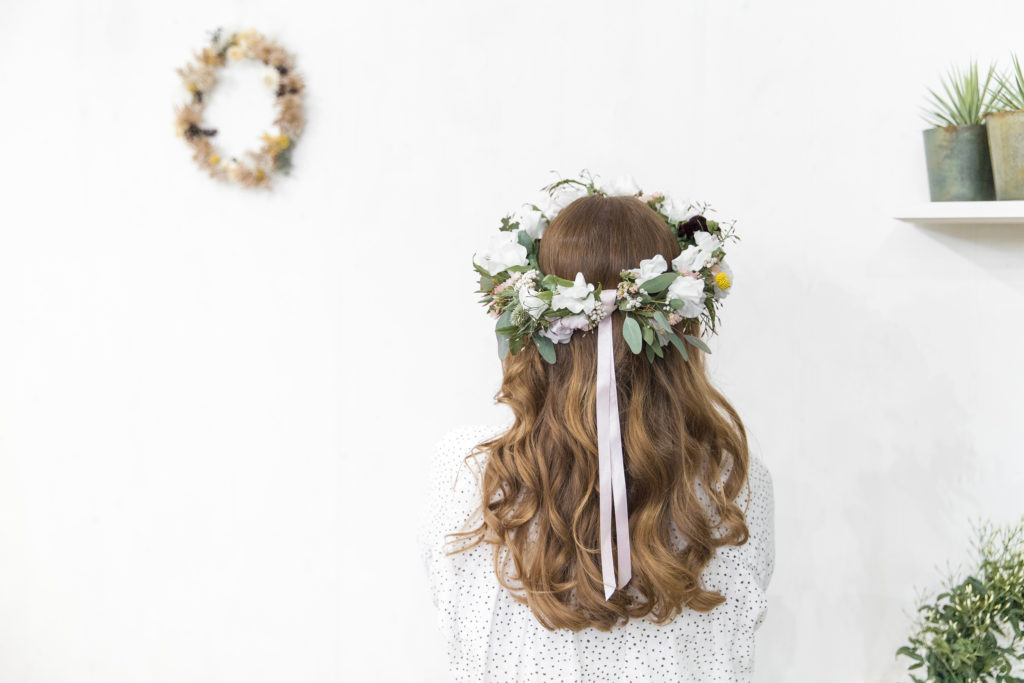 THE FINAL BOUQUET
Try on your crown and step out your door into the hot summer air! 
Did you enjoy this DIY? Share your creations with us on social media using the #ActBeautiful!