This pretty blue flower is the main active ingredient in our Pur Bleuet range dedicated to the eye contour area.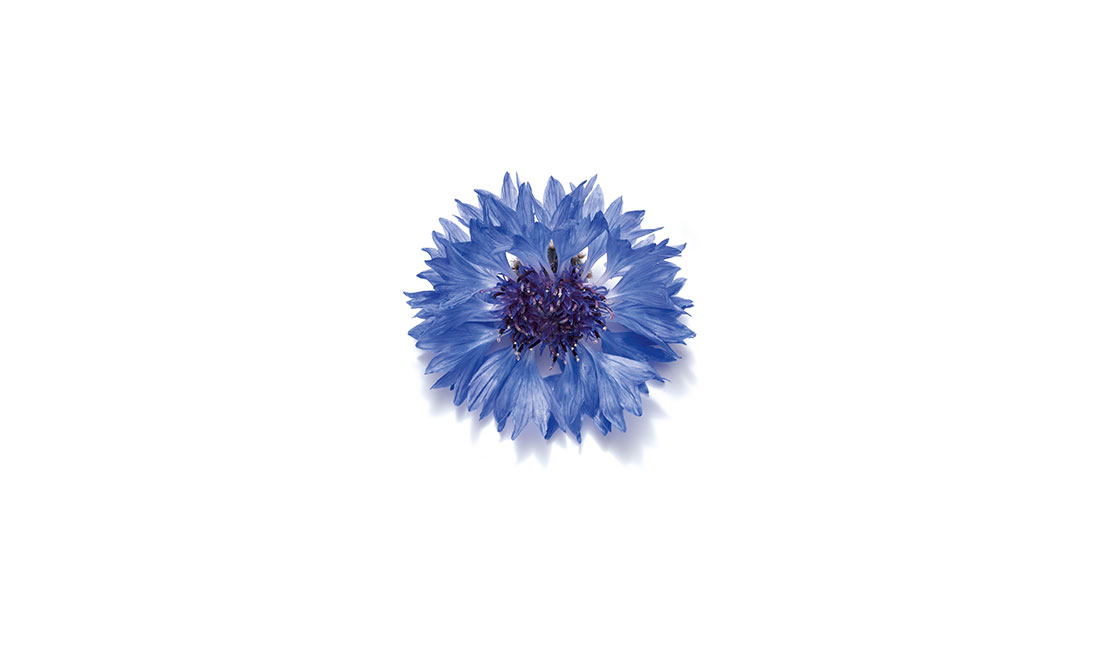 BOTANICAL
LATIN NAME
Centaurea cyanus
VERNACULAR NAME
Cornflower
FAMILY
Asteraceae
ORIGINS
Europe and Asia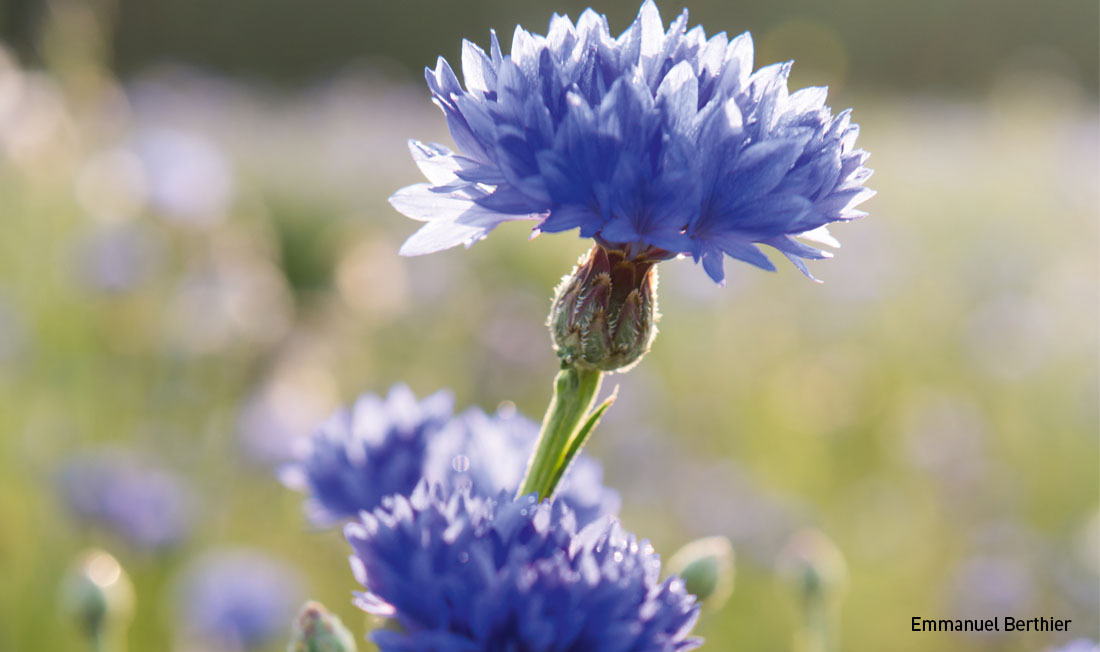 PLANT GENIUS - SEDUCTION
Why is the cornflower blue ?  To seduce!
Like other plants that need insects to reproduce, the Cornflower relies on its flower to ensure good visibility to pollinators. By visiting it, they will carry its pollen from one plant to another.
Besides its color, the Cornflower has other pleasing assets. For example, its small flowers are arranged in a flower head (which gives the impression of a single large flower) and do not bloom all at exactly the same time. This allows the flower head to remain open for several days... and therefore increase its chances of being spotted by insects.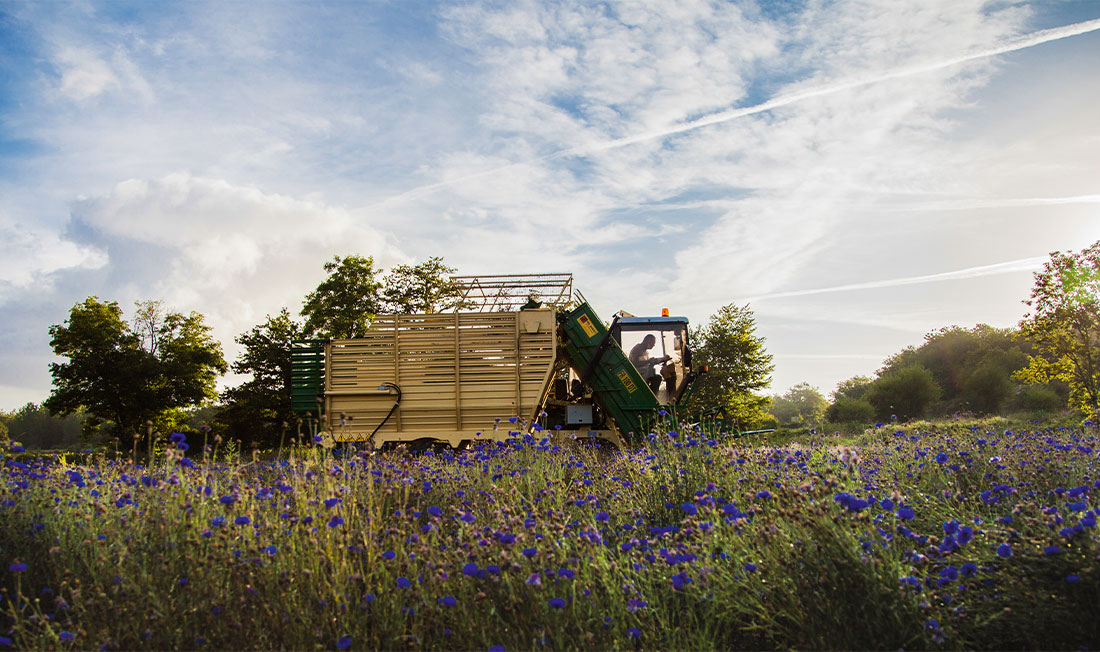 THE ORIGIN OF OUR PLANT
This little blue flower, so aptly named, is one of the latest ones of the Yves Rocher Brand.
Cornflower has been organically farmed on our La Gacilly lands in France since the early 90s and is now UEBT certified. This culture respects the principle of Agroecology, a practice that combines the fundamentals of Organic Agriculture, in symbiosis with biodiversity and the territory. Before the cornflower seedlings are planted, the soil is prepared in the spring: the surplus from the previous season's crops is crushed and incorporated into the soil to nourish it. The cornflowers will then bloom in July and August.
This very delicate flower should only be sown on the same plot once every four years, according to the principles of crop rotation. Also fragile to harvest, the flower is picked by hand. This is an opportunity for the students who participate during the summer to discover the world of the brand!
OUR EXTRACT
Yves Rocher Research has proven results that the cornflower plant is a gentle natural ingredient  to be used on the eye contour area.  To do this, the flowering tops (flowers, leaves and stems) of the cornflower are harvested mechanically, dried and then distilled. The floral water obtained from this process is used for its soothing properties. Ideal for sensitive eyes, the Pur Bleuetproduct line gently removes makeup and soothes skin!
*In vitro tests on cornflower extract
How about you, have you ever used our Pur Bleuet products?  Please let us know what you think !  Leave your comments below.