Follow our simple steps for a gorgeous glow up this holiday season
Step 1: A Radiant Complexion
To create this coppery look, we suggest you first highlight your complexion. Apply a small dollop of Le Radieux Foundation to illuminate and help even out your skin, as it offers anti-polluting action. To choose the ideal shade, look to the veins that appear on the inside of your wrist to guide you. If your veins appear blue, select a beige shade of foundation; if they look purple, choose a pink shade and, if they are green, opt for a golden shade.
To add definition to your face and reflect light for a warm glow, strategically apply our Highlighter Stick to raised areas of your face: above your cheekbones and arches of your eyebrows, as well as the V or cupid's bow of your upper lip.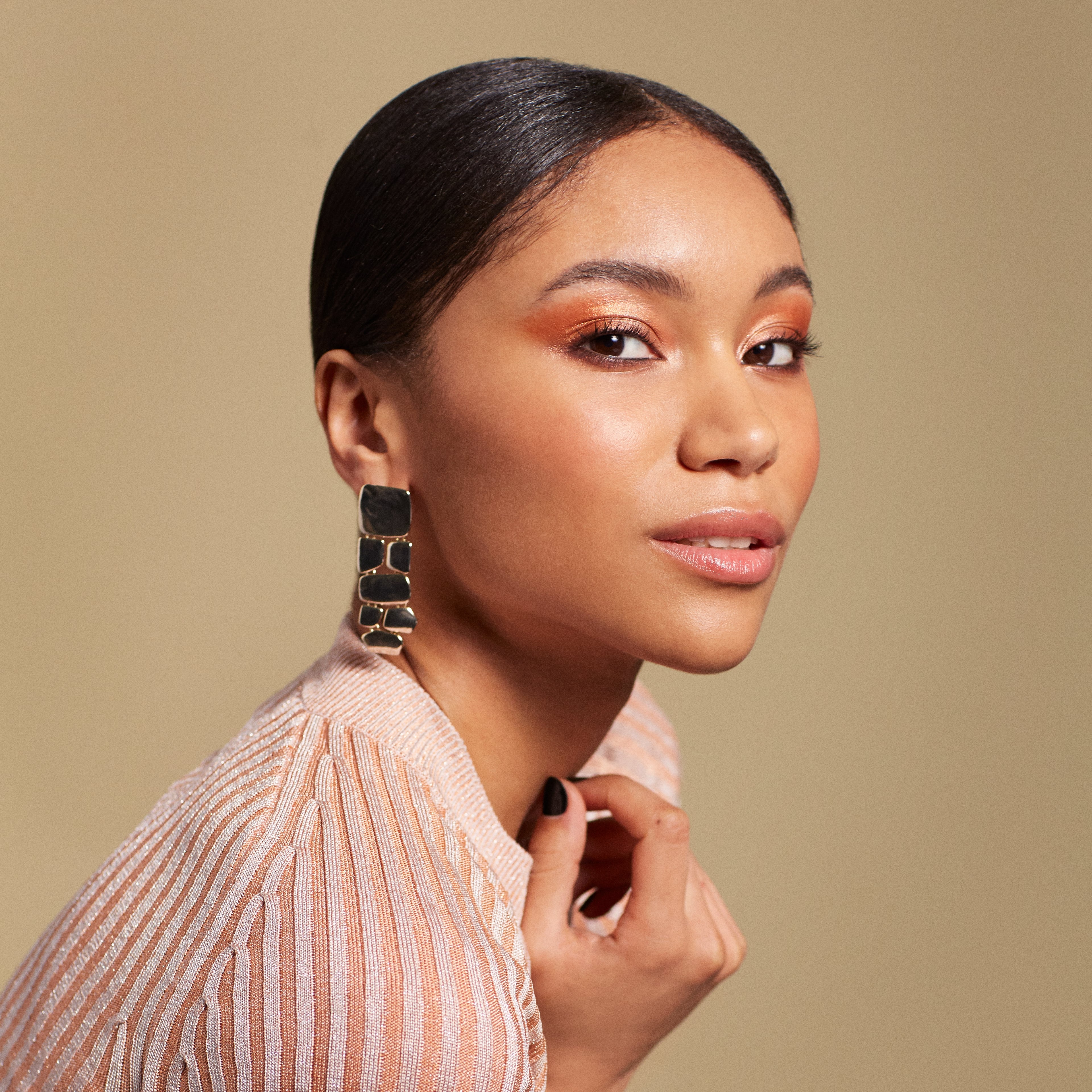 Step 2: Luminous Eyes
The coppery look is stealing the makeup scene and no wonder. It flatters all skin tones and suits all eye colors. Brown, blue or green, to open and illuminate your eyes, go for a glowing, coppery look!
It's easy to achieve: start by applying Mahogany Pink Blush as a base over the entire eyelid and move up slightly towards the outer corner. To intensify your gaze and catch the light, apply Waterproof Eye Pencil in Goldento the inner corners of your eyes, as well the inner lash lines. For the finishing touch: add Glow Highlighterunder your brow bone and to the outer corner of your eyelids to brighten your eyes.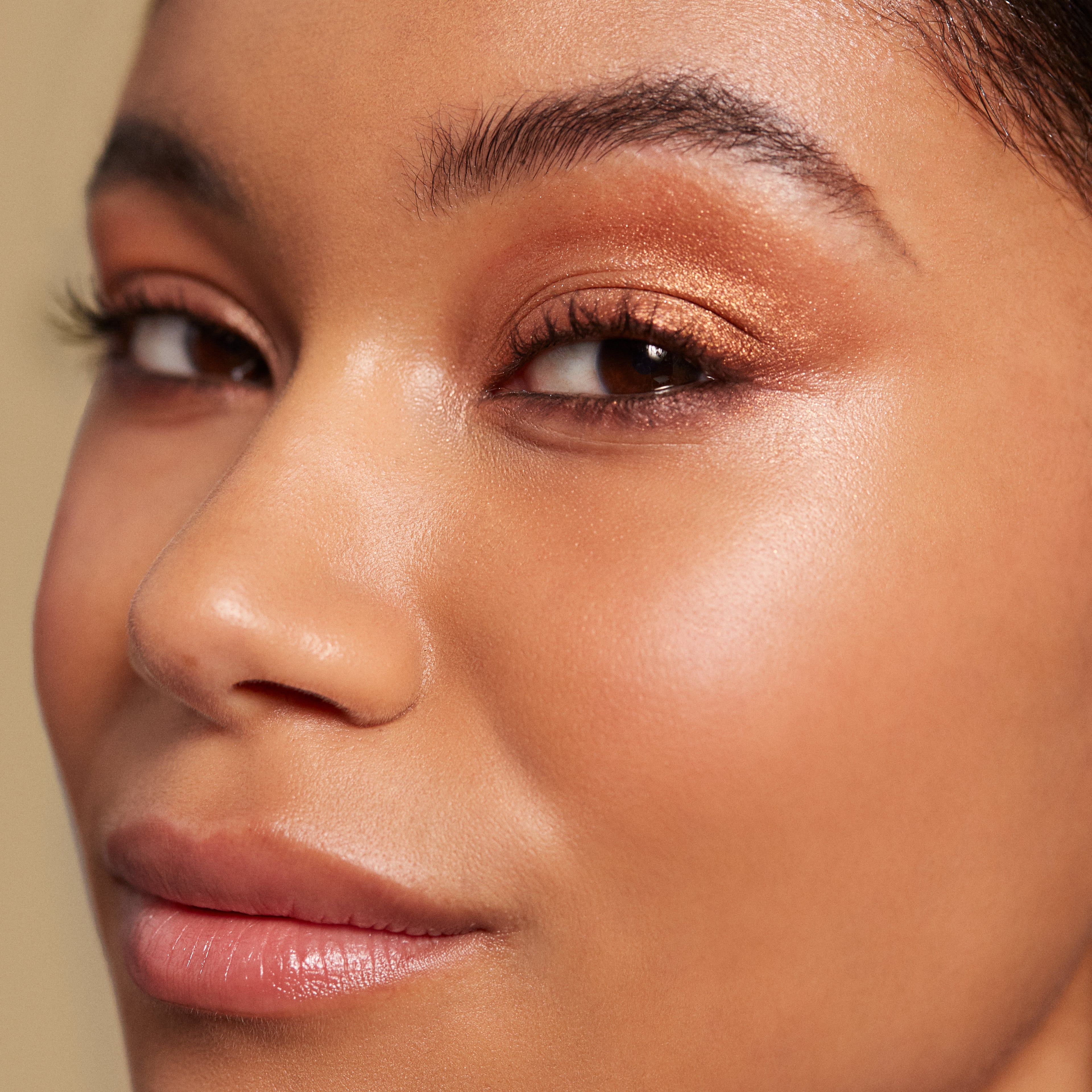 Step 3: Dramatic Lashes
This rich coppery look calls for dramatic lashes. Apply Volume Vertige Mascarato define and add volume to each lash and create a wide-eyed look.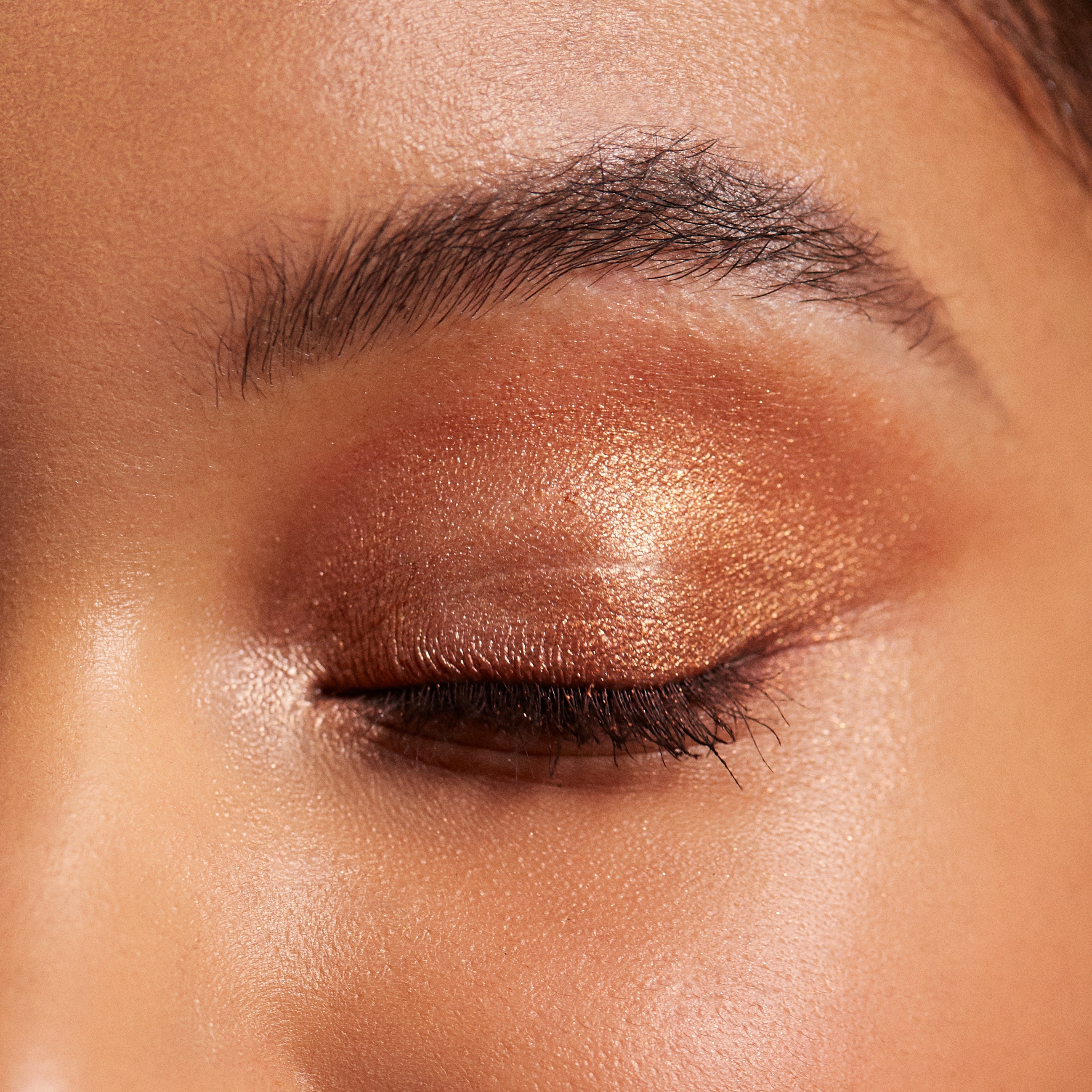 This warm, coppery look is on-trend for the holidays. Will you be trying it? Be sure to show us... share your photos below!