Beautiful skin starts with cleansing. We tend to overlook it because we're pressed for time, but you can still achieve radiant skin with our tutorial!
Cleansing
Even if you're feeling lazy, resist the urge to put it off because removing makeup and/or cleansing your face not only gets rid of makeup, it also takes out impurities from external pollutants. Skin that is not well cleansed will become dull and it will be harder for skincare products to properly penetrate. So if you want skin that's clean and smooth, this is a critical step morning and night!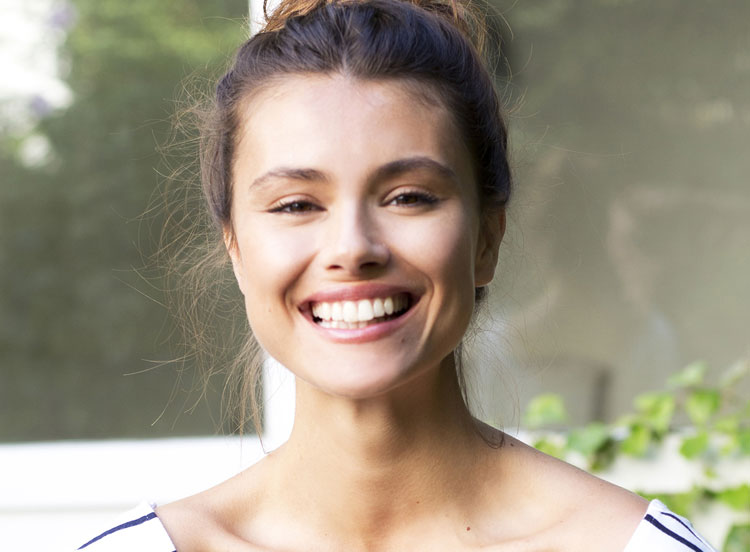 Start with the eyes because it's a sensitive area and needs extra careful attention. Put a small amount of cleansing lotion/micellar water/gel on a cotton pad and gently wipe it back and forth over your lashes to remove makeup. Gently remove eye shadow, being careful not to press too hard.
To cleanse your whole face, begin at the T-zone and wipe outward. Don't go too quickly, take your time. There's no point in harming your skin by pulling at it and pressing too hard.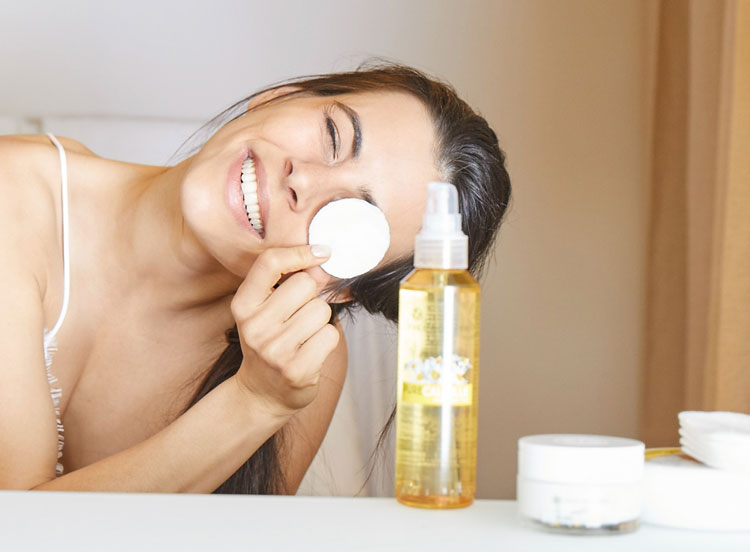 Lotion
Finish by removing every last trace of makeup with Toning Lotion. It's a refreshing boost that tones your skin and makes it glow.
Before you apply any makeup, choose the right products for your skin. Like your day cream, you have to find a skincare range that's made for your skin type.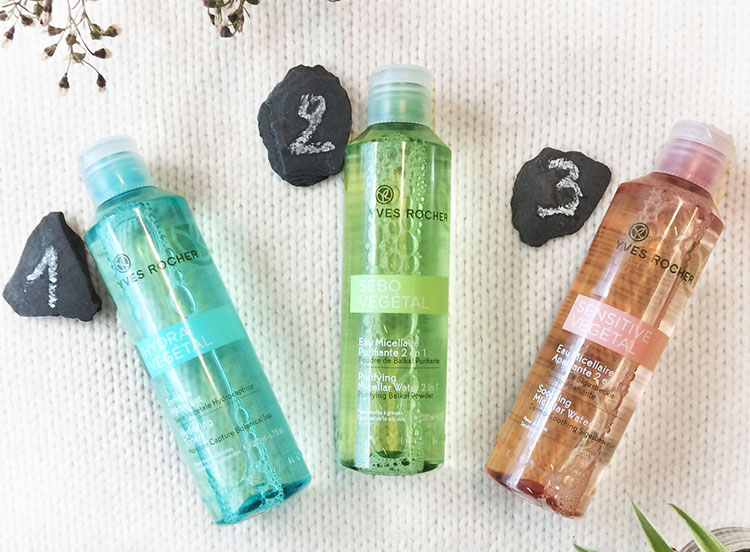 My skin is tired and clogged with pollution:
You should go for products in the Elixir Jeunesse range, such as the Cleansing Micellar Gel. It immediately detoxifies and leaves your skin smooth and glowing with freshness.
I have normal to combination skin:
Your skin needs to be moisturized, even while removing makeup. The 2 in 1 Cleanser & Toner in the Pure Calmille range will moisturize, tone, and remove makeup all at once.
And for waterproof makeup, we recommend using the Express Eye Makeup Remover made with organic cornflower as an active botanical that completely wipes away traces of stubborn makeup. 
How about you? What's your routine for removing makeup?