Phew, ecology is no longer a constraint! Thanks to a mind-blowing innovation, the Concentrated Shower Gel creates a ritual as good for your skin as it is for the planet. A beautiful way of taking a stand.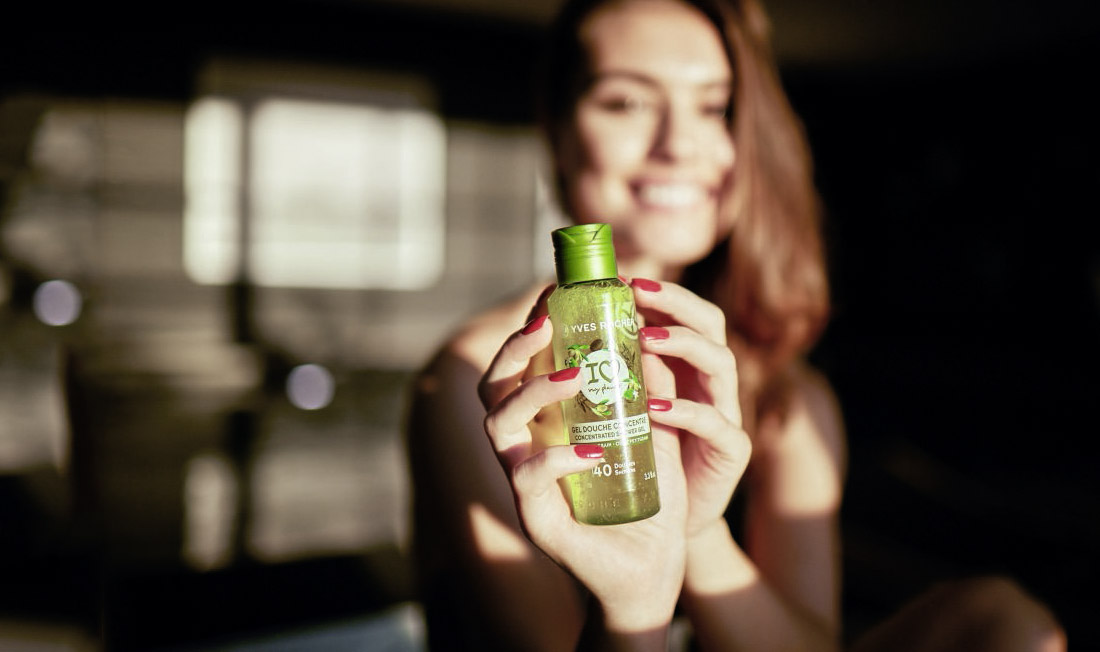 Smaller but better
What if protecting the environment could become part of our daily routine? When Yves Rocher Laboratories came to this realization, they developed this innovation.
"The idea was to come up with a concentrated formula that contains less water than a regular shower gel but that is just as effective", explains Virginie Couturaud, the Brand Scientific Valorization director.
Result: A 100ml bottle that has the same capacity as a 400ml bottle, which is equals to 40 showers! But the reason why the Concentrated Shower Gel has such a limited impact on the environment is also because of its valve cap that provides the exact amount needed for the entire body: one squeeze is all it takes for one shower and there you have it!
A pleasant and eco-responsible texture
In addition to being eco-friendly, its formula of botanical origin contains 97% ingredients of natural origin, it's paraben free and even preservative free. And how does it feel? The light and smooth concentrated gel transforms into a delicate and velvety lather. Thanks to its patent-pending formula, this unprecedented galenic/innovation is easily biodegradable. But that's not all; even the Concentrated Shower Gel packaging is green. Its recyclable packaging is made up of recycled plastic and requires two times less material than the regular size. Practical, it not only takes up less space in the shower, but also in the transport trucks. **.
Projection: five times less trucks on the roads and a reduction of greenhouse gases by 50%**.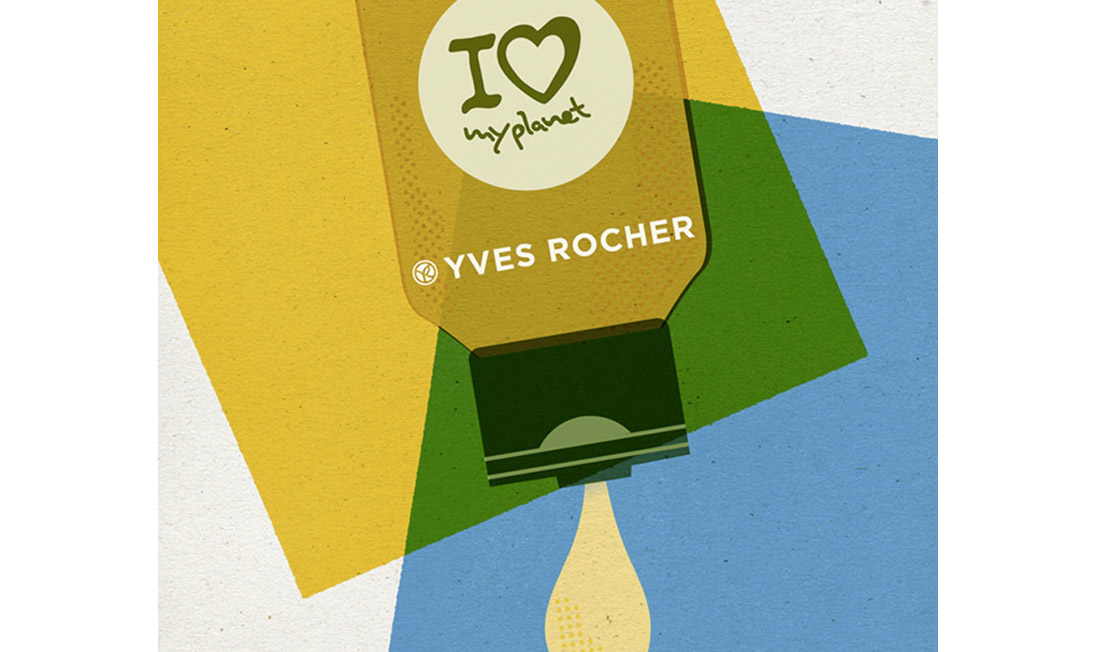 Marcus Walters / Talkie Walkie
We help plant trees
Small bottle, big consequences: every time one is purchased, the Yves Rocher Foundation under the aegis of the Institut de France plants a tree. Are you ready to adopt this new Concentrated Shower Gel?