Are you looking for the ideal hair product? Discover our botanical balms, adapted to all hair types, you can use however you see fit!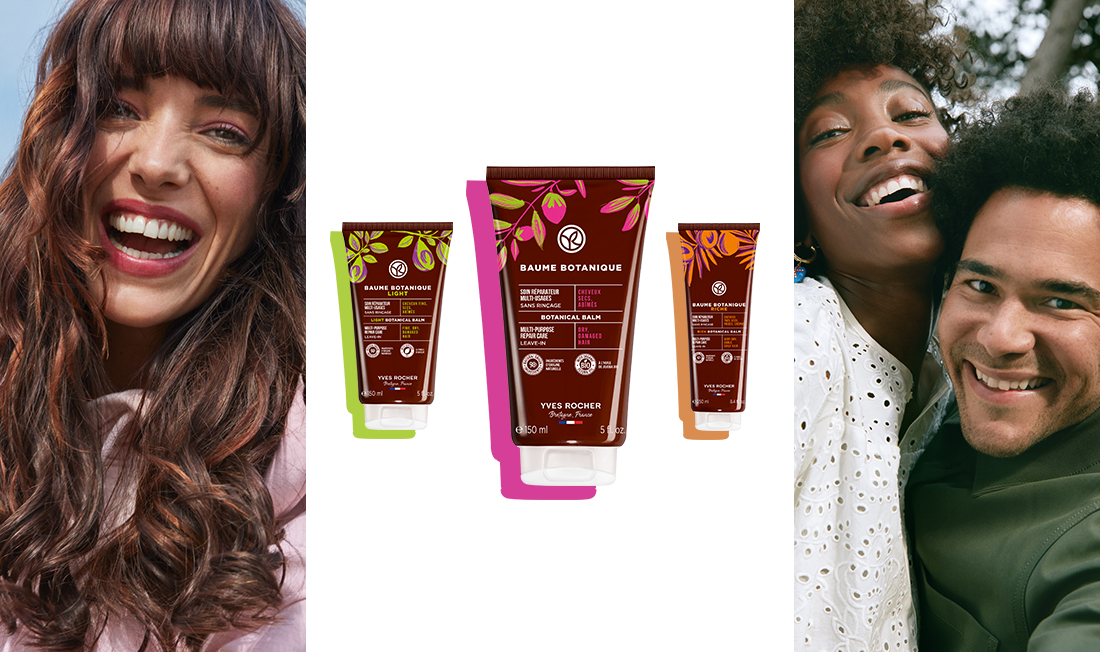 Whether you use it before styling your hair to nourish and tame it, as a finishing product to control fizz and make it feel soft, or as a night mask for intense repair, it's time to start using this balm to its full potential! The Botanical Balm family has grown to suit all hair types, as it is now available in 3 versions: Botanical Balm, Light Botanical Balm and Rich Botanical Balm. All three are made with at least 97% ingredients from natural origin, these reparative balms with multiple uses don't need to be rinsed off. One of them is sure to become a favorite of yours, which one will it be?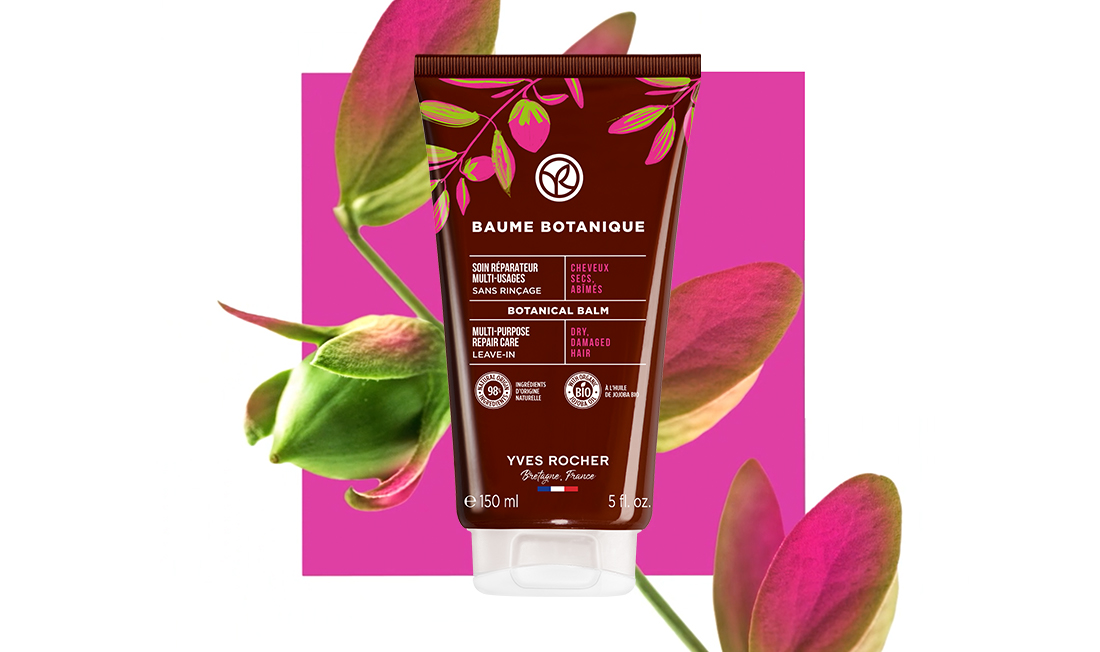 Botanical Balm
The first-born in the Botanical Balm family, this intense repairing care has become a hit product, if you're not already familiar with this product, let us tell you all about it.
Who should use it? People who have dry and damaged hair.
The secret of its formula? The Botanical Balm is an intense reparative and rinse-free hair care with multiple uses. Its ultra-creamy texture is sure to please thanks to its main ingredient: organic Jojoba oil that repairs and nourishes the fiber for 30 times more resistant hair. Silicone-free for a natural feel, you won't be able to get enough of its addictive fragrance!
How to use it? Nothing is simpler: 2 to 3 times a week, apply a small amount of the balm on the lengths and ends of dry or wet hair, avoiding the roots, you don't even need to rinse it off!
Light Botanical Balm 
Who should use it? If your hair is fine, dry and/or damaged, this is the hair care for you!
The secret of its formula? Its light formula helps repair fine hair without making it greasy or heavy. The lipid-replenishing Avocado oil in the balm provides essential fatty acids to balance hair. The result: your hair will be nourished and light, full of vitality and 30 times more resistant! Its airy, ultra-melting balm texture, which is like a "gel cream," is silicone-free for hair that feels natural.
How to use it? This hair care should be applied to the ends and lengths of dry or damp hair, avoiding the roots, and works without rinsing.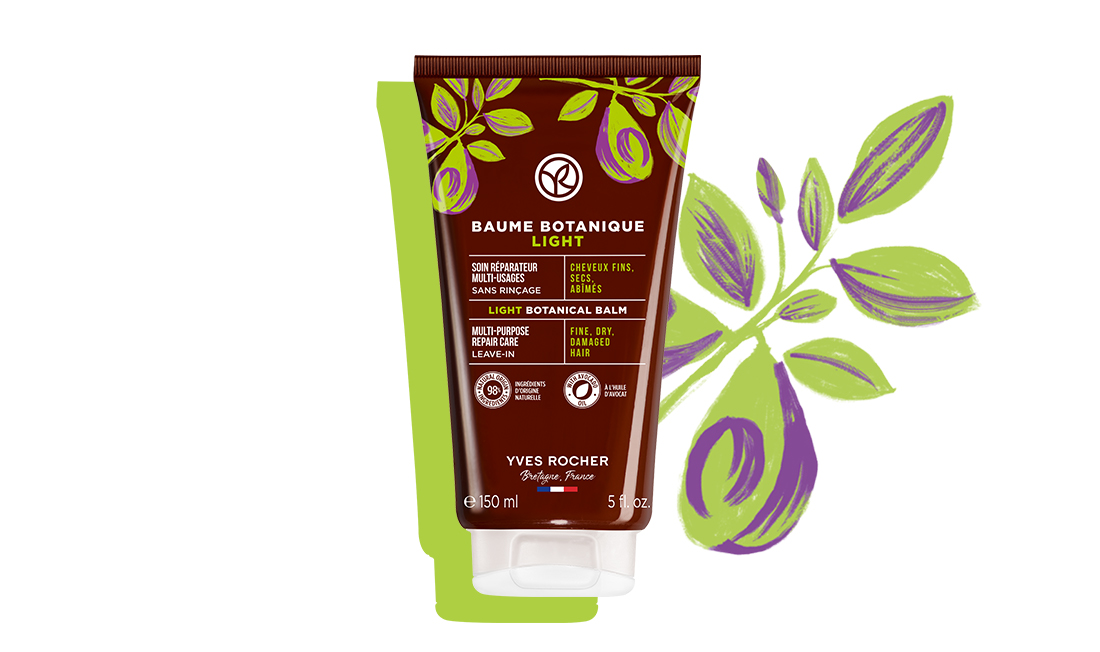 Rich Botanical Balm
Who should use it? Ideal for very dry, curly or frizzy hair, this ultra-rich balm with organic Coconut oil should be used without moderation!
The secret of its formula? The organic Coconut Oil in this balm deeply nourishes the hair fiber. Your hair will be supple, perfectly tamed and intensely repaired right down to the ends. You'll love its fragrance and ultra-rich balm texture, and it's silicone free!
How to use it? As with the light botanical balm, apply a small amount of balm to your lengths and ends, avoiding the roots, and leave on, there's no need to rinse.